Events

Wine Tasting, Cooking Demo, and Dinner with Sitka Salmon Shares
April 27, 2017 @ 6:30 pm

-

9:00 pm
Michelin stars, a curated wine list, an attentive staff — these things matter.  But often, the most memorable dining experiences don't occur at a restaurant.  The things that stand out, the spontaneous moments, intimate conversations, and authentic connections, happen around the kitchen table.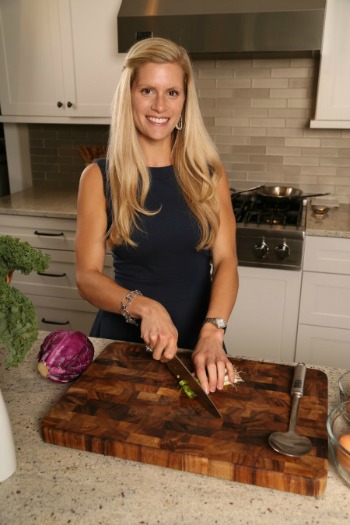 Sign up here:
https://targettotable.eventbrite.com
Join Kristen Brogan, registered dietitian, mindful eating expert, superfood chef, and author of Target To Table: Healthy & Delicious Meals One Superfood at a Time, as she invites you into her home for a night of fun, food, and flavor.  Kristen will help you to understand that in order to live healthier, you don't have to give anything up, in fact, you can have even more. Kristen believes that food is our universal language and direct path for living a healthy and happy life.  Over dinner, Kristen will share the secrets for living better!
Special Offers:
Participants will receive a healthy and delicious 3 course meal prepared by Kristen, a Target To Table cookbook ($25 value), a mindful eating food guide ($5 value), a goody bag ($25 value) filled with deliciously fun treats to take home and a unique $25 off promo code to be used toward any Sitka Salmon Share, where you sign up for a "share" of the harvest of one of Sitka Salmon Shares' small-boat fishermen-owners who catch every fish individually, using fishing methods that minimize ecological impact and maximize quality.  Sitka Salmon Shares then delivers that fish right to your doorstep every month.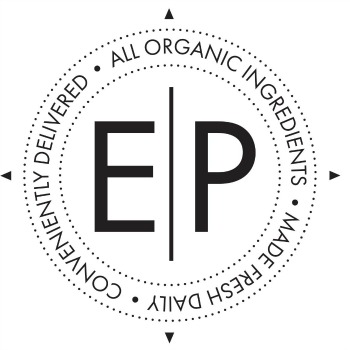 Participants as first time customers will also receive a unique $20 off promo code toward Eat Purely, a great service that delivers chef-crafted, all organic meals to resident's doors in 20 minutes or less.
Agenda (Optional BYOB):
6:30pm- Meet at Red & White Wines For Wine Tasting at 1861 N. Milwaukee Ave. http://redandwhitewineschicago.com/ 7:00pm- Arrive at Kristen's Home For a 3-Course Meal (Dinner is BYOB) 7:30pm- Sitka Salmon to Share Their Story 8:00pm- Dessert Cooking Demo & Tastings 8:30pm- Farewell & Goody Bags
Beverages Ionized Water This oxygenated alkaline- water keeps you energized and helps to balance the body's pH
To Start Pear & Candied Pecan Salad Bibb lettuce with pears, blue cheese, candied pecans, red onions with a balsamic honey mustard vinaigrette
Main Course Pesto Crusted Sitka Salmon Pan-seared, topped with broccoli pesto, and baked to perfection Pearl Couscous & Figs Tricolor pearled couscous finished with black mission figs, greens onions, and pistachios
Dessert Fruitilicious Upside-Down Cake Who knew dessert could be so healthy? This cake is stuffed with fresh fruit and wrapped in a delicious date-nut crust.
WHAT WE OFFER 
Red & White is a spacious shop with a well-edited selection. But this, we believe, is a situation where less really is more. We specialize in small production bottles, hard-to-find offerings and wine, beer and spirits that you can't find at your average store. We love interesting, unique, and sometimes even far-out selections that awaken the senses and tell a story about their origins and their history. We taste everything we put on our shelves, so you can explore and expand your palate knowing that even the least expensive bottles have met our rigorous standards and, more importantly, have been well-received by our customers.
WHAT WE BELIEVE IN 
Our search to bring you some of the world's most exciting wines always begins with the land.We believe great wines come from great fruit. And great fruit is achieved by creating the healthiest environment in the vineyard.
We go out of our way to support vineyards that employ thoughtful farming practices and intervene only minimally in the land and the fruit. This philosophy lends itself to creating wines that speak of their specific origins, that are still alive in the bottle and that are active on the palate.
Guest Speaker:
Marsh Skeele, co-founder of Sitka Salmon Shares, will speak about the seafood industry and how Sitka Salmon Shares got started.  You don't want to miss this!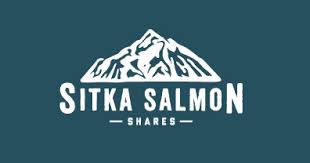 Our story begins in 2011, when a Midwestern college professor, Nic, and his two students traveled to Sitka, Alaska, for the summer.  There, they engaged in conversations and deepened their understanding of the importance of protecting Southeast Alaska's wild salmon populations and the pristine environment that supports one of the world's last great salmon reserves.
They returned to the Midwest with boxes of line-caught, wild Alaskan salmon, harvested by their fisher friends in Sitka.  To say the fish was well-received would be an understatement.  People raved about the salmon's taste and were impressed by its traceability.  They quickly made the connection between their consumption and the impact this small act could have on conservation efforts and the health of Alaska's sustainable fisheries. Perhaps, the group thought, they were on to something.
While in Alaska, this band of merry Midwesterners met Marsh.  Marsh was the self-styled foodie and passionate gourmand of Sitka's hook-and-line salmon fleet.  A local legend on the Sitka dinner party circuit, Marsh's favorite pastime included sourcing ingredients from the wilds of Southeast Alaska and elevating them with techniques learned from stints in professional kitchens.
As you might suspect, Marsh's quest for perfect food spilled into his work as a commercial fisherman.  He obsessively handled his fish every step of the way to guarantee that eaters on the other end of his line enjoyed the perfection he sought in his own kitchen—including his family down in the proud town of Green Bay, Wisconsin.
With a lot of passion and even more luck, Sitka Salmon Shares was born.
Sitka Salmon Shares is now a completely integrated boat-to-doorstep seafood company.  We have a lovable group of fishermen-owners who deliver our fish.  We have a small processing plant in Sitka, Alaska, where we custom-process our catch with a laser focus on quality and traceability.  And we have two Good-Fish Hubs in the Midwest, which allow us to deliver our fishermen's catch directly to your doorstep (or to your local farmers market or restaurant).
At Sitka Salmon Shares, you're joining a community of artisan fishers, healthy eaters, foodies, and Alaskan adventurers in our collective efforts to rebuild America's seafood system from the ground up.  All of us together are actively supporting sustainably sourced seafood and independent, family fishermen who fish in much the same way their grandparents did.
Ingredient sourcing: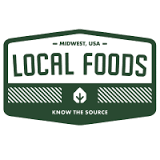 We connect Chicago to the best
of the Midwest
We work directly with Midwest brands and vendors to ensure
quality, freshness, robust community and support of our local food systems.
Special Sales at Local Foods:
Third Tuesday of every month:
Specials on Mighty Vine tomatoes:  2 retail cases of cherry tomatoes for $4 (usually $6 )
Tomatoes on Vine: $0.99 (usually $2.99)
Yellow beefsteak tomatoes: $1.49 (usually $2.99)
Cherry tomatoes on vine: $1.99 (usually $3.99)
Every Wednesday:
25% off all wine
Third Wednesday of every month:
30% off all produce and 50% off select produce