Events

Conscious Capitalism: The Social Impact of Entrepreneurship with State Rep. Scott Drury (Including SOCIAL Sparkling Wine & Honey Bee Tea)
May 4, 2017 @ 6:00 pm

-

9:00 pm
Join Community Dining, Lee Capps from the Chicago Chapter of Conscious Capitalism, Illinois State Representative Scott Drury, and social impact food entreprenerus for dinner sourced from sustainable farms with reverence for the means by which we fuel ourselves prepared by Chef Dominic Zumpano and an evening focused on the value of social entrepreneurship at The Gallery in Lake Forest.
Sign up here:
https://socialimpactentrepreneurship.eventbrite.com
Entrepreneurial endeavors have a foundation rooted in voluntary activities that foster goodwill and friendship.  These types of activities naturally bring people together by seeking creative solutions to social problems that involve cooperation for our collective benefit.  Elected officials who intuitively understand the value of entrepreneurship can help build vibrant communities and instill an environment that encourages innovation and risk-taking rather than one built on fear and control.
Perhaps now, more than ever, we could consider how Community Dining can help us rediscover the means of human interaction that we inherently know benefits us all – one in which we are free to connect with one another and create our own experiences with people we never would have met where authentic community naturally flourishes and ideas can peacefully collide to produce a greater body of knowledge and shared understanding.  Maybe then we will begin to realize that we can thrive simply through mutual cooperation.
Format:
6:00 to 6:45:  Cocktails
6:45 pm – 9:00 pm:  Dinner/Program

Conscious Capitalism – sounds like an oxymoron.  But, what would be possible if we engaged in business from a more intentional, conscious purpose?  Conscious Capitalism is a movement to foster business that is purpose-driven and values-based, led by conscious leaders and serving all of its stakeholders.  Lee Capps, a leader in the Chicago Chapter, will join us to share more about this important, timely movement, and how it is alive and well in the Chicago area.

State Representative Scott Drury grew up in Highland Park and now lives with his family in Highwood.  Serving since 2013, Representative Drury is widely known as one of the most independent and thoughtful legislators in the Illinois General Assembly.  In 2017, Representative Drury introduced the "People's Plan" – a set of fifteen legislative proposals designed to tackle Illinois' most vexing structural problems, including endemic public corruption, a massive backlog of unpaid bills and an unfair election system.  Before running for office, Representative Drury was an Assistant United States Attorney in Chicago.
Food Artisans and Entrepreneurs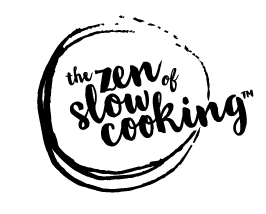 The answer is simple…
In 2012 Meg Barnhart, Founder and Co-Creator of
the zen of slow cooking
, wanted to create a business that could employ individuals with learning challenges  – adults like her son, Doug.  When she started slow cooking in 2006 to ease her mom-guilt and get a healthy dinner on the table she never imagined the slow cooker would be a vehicle for change.  With her vision in place, she began looking for a partner to help turn her dream into a reality.. A few weeks later she was introduced to Jane McKay who would become her partner and Co-Creator of the zen of slow cooking. 5 years later they transformed their slow cooking food blog into a social enterprise by creating a line of premium spice blends crafted exclusively for the slow cooker. In addition to bringing a little Zen into the kitchen of the home cook their spice blends also provide employment for adults with developmental disabilities through their relationship with Planet Access Company.

We started Chapín Coffee because we believe that every child has the right to grow to their full potential.  It began with an idea: what if we could transform our passion for specialty coffee into a force to end chronic childhood malnutrition in Guatemala?  Five years and many beans later, that's exactly what Chapín Coffee is empowering coffee lovers to do. For every bag of coffee you buy, Chapín serves school meals to children living in rural Guatemala through our partnership with the NGO Pueblo a Pueblo.  Your purchase of Chapín Coffee helps to end hunger in the coffee-growing communities of Guatemala, where 3 of every 4 kids suffer from chronic malnutrition.
Thank you for changing the lives of these children, one cup of coffee at a time!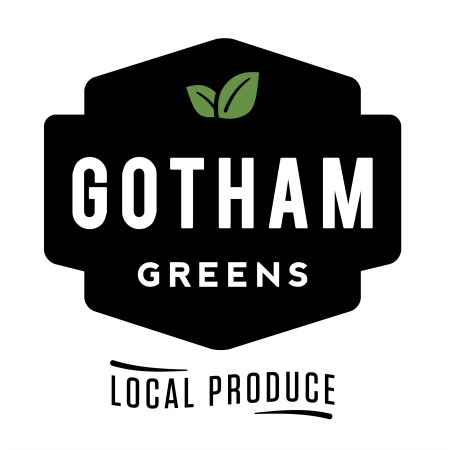 Gotham Greens is a global pioneer in the field of urban agriculture and a leading regional producer of hyper-local, premium-quality vegetables and herbs.  Gotham Greens' pesticide-free produce is grown using ecologically sustainable methods in technologically-sophisticated, 100% clean energy powered, climate-controlled urban greenhouses.  Gotham Greens provides its diverse retail, restaurant, and institutional customers with a local, reliable, year-round supply of produce grown under the highest standards of food safety and environmental sustainability.  The company has built and operates over 170,000 square feet of greenhouse across 4 facilities in New York and Chicago.  Gotham Greens was a recipient of the 2015 Martha Stewart "American Made" award and was founded in 2009 in Brooklyn, New York.  www.gothamgreens.com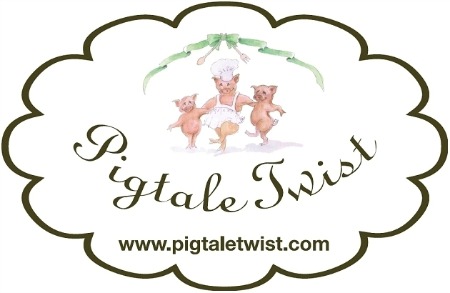 Meg Dhamer created Pigtale Twist, which is named after a fairytale her grandmother would tell her about a little pig who worked his land in the French countryside.  At night, as he worked in his barn, the town's children saw the glow of his lamp through the windows.  Night after night the children visited the barn, and the little pig would read fairytales to them. In her favorite story, the pigs were preparing a fabulous feast for their friends.  She remembers thinking, "I'm going to do that some day." And now it's come true.
Meg's goal was a way of supporting her family, satisfying her insatiable love of cooking, lavish entertaining and a way to give back to her community some of the blessings she had been given.
Meg and her family, her mother, Elaine, Daisey, Teddy, and pup, Oliver, reside in Illinois.  Meg has an amazing talent for creating incredible meals with an opulent flair and now shares them with you! Every dining experience expresses her special passion for spectacular presentation and bursting flavors.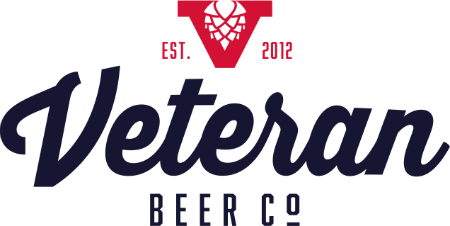 Founded in 2012, The Veteran Beer Company is dedicated to providing lives of quality for military Veterans through the creation of meaningful post-service careers.
The company produces, sells, and delivers craft beers of superior quality, striving to employ Veterans in every role within the organization.  Whenever possible, we use Veteran-owned small businesses in our supply chain and insist that the entire supply chain have a Veteran-first hiring policy. Our employees—all Veterans of the US military–adhere to the highest principles of military service, conducting business with integrity, courage, and loyalty. Importantly, 10% percent of everything we make goes to charities that support Veterans causes; the other 90% goes to employ Veterans.

TeaSquares are energy snacks infused with naturally occurring caffeine from organic tea.  Each bite-size square is light and airy, packed with wholesome puffed millet, crunchy almonds, and flavorful fruits.  We have a social mission of supporting economic development in urban communities, and manufacture TeaSquares in the Englewood neighborhood.
The Gallery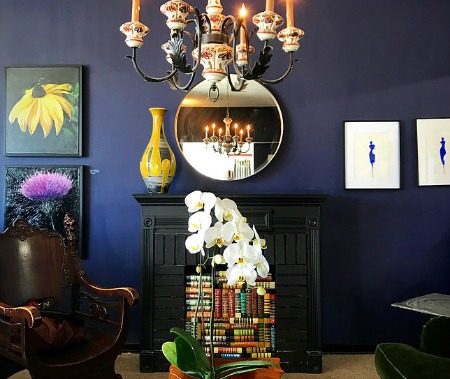 We are a creative space that houses + showcases art of all mediums.  Our residents include Artists on the Bluff, a Photography studio and Culinary studio.