Carolyn Miller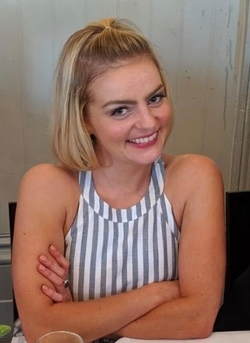 School Psychologust
Undergrad degrees in English Secondary Education from the University of Iowa -taught high school English for 4 years -masters degree and educational specialist degree in school psychology from National Louis University -certificate in Applied Behavior Analysis from the Chicago School of Professional Psychology -9th year as a school psychologist -15th year working in education
Hobbies include yoga, Pilates, crossword puzzles, Latin dance
Experience working in Pre-k, elementary, middle, and high school
Alan Shannon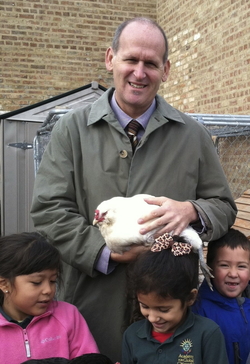 Public Affairs, Director, USDA Food & Nutrition Service, Midwest Region
"I direct communications for federal nutrition programs, including major campaigns and crises (such as the Flint water emergency). I also have extensive experience in creating and leading strategic partnerships, marketing, program and systems evaluation and improvement, data analysis, and event planning. I work with Congressional members and staffs, local and state elected leaders, and not-for-profits and businesses.
I founded and facilitate two networks, one focused on local food systems with over 1500 participants, and the other focused on hunger and nutrition and comprised of over 500 health care providers and related organizations and businesses.
I've written about food, travel, and culture for a variety of publications, including Chicago Sun-Times publications, Viva Magazine, Daily Southtown, Elite, Chicago Tribune's Red Eye and Metromix, AAA Living, Low Impact Living, Dining Chicago, Globo & American Journal (German travel magazines), and I wrote a regular opinion column for Chicago Journal.
I've worked with states and federal programs to analyze and measure performance and identify opportunities for improvement, resulting in millions of dollars in cost avoidance and better customer service and outcomes.
Currently, I direct communications and partnerships in the Midwest for FNS' 15 nutrition assistance programs which represent around $16 billion in annual spending. I'm also a board member for Seven Generations Ahead, a midwest non-profit that seeks to build and support sustainable communities."
Mieke Jacobs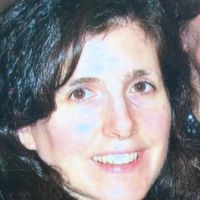 EMF Consultant
"Mieke is the founder and owner of Healthy House Chicago LLC, an Electromagnetic Field testing company.
She travels to clients' homes around the Chicago area and tests for EMFs coming from both within your home and outside your home. She focuses on lowering the EMFs in the bedroom, since that is the most important room in the house, where your body rests and repairs itself while you are sleeping. Besides creating healthy "sleep sanctuaries," she also can create lower EMF home offices and play areas or even choose the "safest spot" for your baby nursery.
While most of her calls are from clients concerned about power lines or cell phone towers, she delves deeper to find lesser known (but often times more troublesome) sources such as wiring errors, net current on utility lines or other unintended paths in or near your home, radar, utility meters, solar panels and other energy efficient appliances.
She received her Bachelor's degree in Molecular Biophysics & Biochemistry from Yale University. She also completed the advanced EMF training seminar at the Building Biology Institute in Santa Fe, NM, the only accredited EMF training program in the US."
Mamata Reddy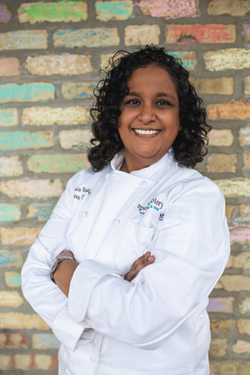 Pastry Chef
"Pastry chef Mamata Reddy, a graduate of The French Pastry School in downtown Chicago, created Spoonfoolery after several years as an after-school culinary instructor at the Gary Comer Youth Center on Chicago's South Side. She employed a farm-to-table curriculum, teaching kids seasonal cooking, healthy eating, and from-scratch baking. She is now bringing this way of kitchen life to her adopted hometown, Evanston, Ill. Spoonfoolery offers learning opportunities to kids ages 3 to 14 and special event space to all ages.
During the current national health care crisis, Mamata pivoted Spoonfoolery to virtual classes and an online retail store, where customers can purchase her most popular recipes as complete cooking kits for home cooks of all ages. Additionally, she provided a weekly meal service throughout lockdown for health care workers and food-insecure families around Evanston. It is her desire to solve the international food insecurity problems, but for now, she's starting with this neck of the woods.
Mamata lives in South Evanston with her husband, son and daughter, and a brood of furry creatures who regularly get their own home-baked snacks too!"
Nicky Hilsen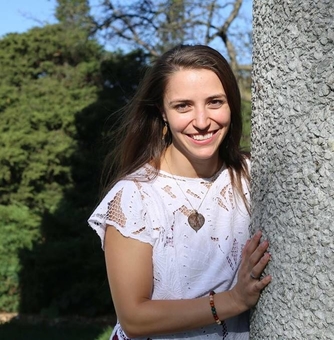 Massage therapist
Nicky has been a licensed massage therapist for the last 9 years – in that time, she has helped countless people in realizing greater awareness, ease, and comfort in their bodies. By holding a safe space that empowers the client to communicate their needs, she is able to facilitate endless opportunities for release and healing. With skill and compassion, she has helped many clients experience, understand, and embrace positive touch. Extensive training and research in modern bodywork as well ancient healing traditions, what she has to share is a strong offering based on her experience in the following modalities:
Deep Tissue | Swedish | Sacred Lomi Lomi | Myofascial Release | Sports Stretching | Structural Integration | Aromatherapy"
Angelina Andriacchi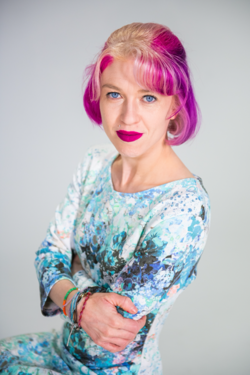 Healthy Lifestyle & Detox Coach, Female Entrepreneur and Community Builder
Angelina has built a multifaceted career around the Health and Wellness Industry. Her Wellness Industry career began at Creative Health Institute in Michigan, where she received certifications as a Master Raw Foods Chef, and Healthy Lifestyle & Detox Coach. After completing the program, she stayed at Creative Health Institute and managed the kitchen and not only taught advanced Raw Chef classes, but innovated the Institute's program and added to the curriculum. She has continued on in the industry to not only coach and teach classes and workshops but has also initiated other entrepreneurial endeavors within in the industry. Currently, she is a Sales Broker for the large midwest brokerage Whole Earth Marketing LLC, offering independent business consulting, marketing and sales to health foods stores around the Chicagoland area. She has a passion for Women's Empowerment and Building Communities, and has originated groups and volunteered in many existing communities to empower women and help the less fortunate. She enjoys pursuing personal growth and development, likes to be in nature and has many multifaceted interests she would be happy to discuss with you in person.
Santucee Bell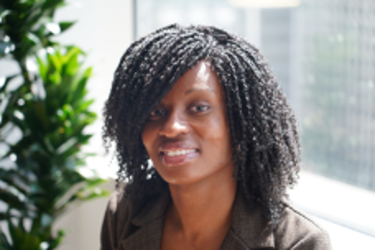 Business Manager and Operations Coordinator, Startups & Social Impact Organizations
Santucee Bell is a proud southern belle who is extremely passionate about marrying profit and purpose, particularly within startups and social businesses. She offers keen leadership skills with well-versed experience developing and implementing successful operational strategies in a variety of business and social impact enterprises. Santucee spent her first year in Chicago helping the Social Enterprise Alliance – Chicago Chapter (SEA) grow and empower the social enterprise community in Chicago and Illinois by promoting socially responsible business practices through various programs, networking events, and educational opportunities. As an operations coordinator at Uber, Santucee has spent the last 2 years playing a critical role in successfully launching Uber Freight's after-hours operation by setting the standard for operational excellence. She also works as a business manager with Presentation is Everything (P.I.E), which is a consulting firm that offers low-cost business management and operational support services to small nonprofits and businesses owned by persons from marginalized groups. In her role, Santucee works to successfully scale the business by providing assistance to the CEO by corresponding with clients and board members, managing and organizing operational tasks and deadlines, completing client work, and engaging in client prospecting and onboarding activities. Feel free to email me at info@presentationiseverything.org for a free consultation.
Santucee has a BS in business management and administration from Johnson C. Smith University. She also has a Masters of Social Work individualized for social administration from the Washington University in St. Louis. Santucee also earned a certificate in social-entrepreneurship while at Wash U. She is extremely excited to return to school in Fall 2021 to obtain an MBA with a concentration in entrepreneurship. It is her desire to further develop expert knowledge and experience in entrepreneurship and social enterprise. While in the program, Santucee is looking forward to finding her niche within the market so that she can have a bigger impact on the lives of others and continue to support the success of mission-driven ventures at a higher and more direct, entrepreneurial level.
Santucee loves to travel, cook, try new things, and watch documentaries on her free time. She also enjoys meeting new people and often does so by attending many fun professional and social events around the city. Additionally, Santucee loves being a resource to others and welcomes new connections via her Linkedin profile here: www.linkedin.com/in/santuceebell.
John Perry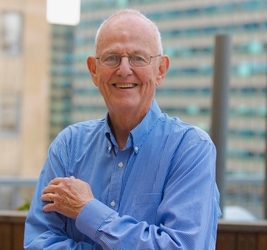 Co founder of Freight Train Ventures
Co founder of Freight Train Ventures, a start-up studio building businesses that energize communities and empower people. Experience in startup, non-profit, large corporation and military organizations. Hold a BS in Electrical Engineering from the University of Illinois and an MBA from University of Chicago Booth."
Matt Broihier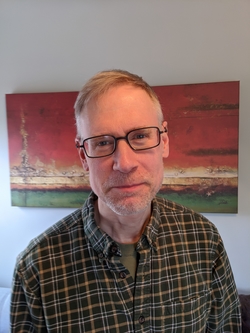 Programmer
"Who am I? Good question, and one I'm still asking myself. By nature, I'm a contrarian, for better or worse, so labeling myself (even being a contrarian) sets me up to find ways I don't fit the label. I'm a writer who doesn't write very much and isn't very good at it. I'm a zen monk who can't stay alert practicing zazen. I'm a barefoot runner who runs very short distances. I'm a dreamer who has forgotten how to dream. I work as a programmer. Started on AS/400, then to mainfraim, then to SQL Server, some .Net, some web, constantly changing from one thing to another. But much more than being a programmer. I'm a parent, partner, thinker, collaborator. I like to travel down the less traveled path, as long as it isn't the "cool" path. As soon as something becomes the "thing" to do, I start looking at different avenues to take. One core belief is that humans evolved well, much like other mammals on this planet. But the downside of our agricultural/industrial/technological revolutions has been disconnect from our inherent nature. I'm hopeful, though, that this is a temporary glitch in our travels on this planet, and we can find a way to return to a lifestyle that is closer to what we were designed for. Or at least find a way to live that won't result in our quick extinction."
Annette Licitra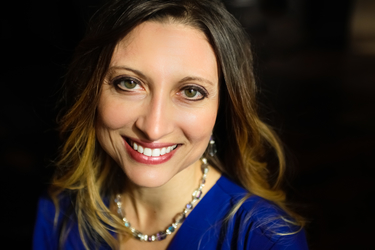 Integrative Health Coach + Wellness Chef, and owner of Passionette Palate
After spending 12+ years in various corporate finance positions at large CPG and energy companies, she is now following her true passion – specializing in helping women restore their energy, alleviate digestive distress, and simplify nutrition with easy & nourishing recipes so that they can keep powering through on their journeys. She is passionate about providing unique education experiences and support as you invest in your health so that your body can shine for you! The services she offers through her business are:
•Personal Health & Wellness Coaching •Personal Kitchen Tour
•Grocery Store Tour •Cooking Sessions
•Meal Prep Workshops
•Corporate Speaking Opportunities
Brian Winkelman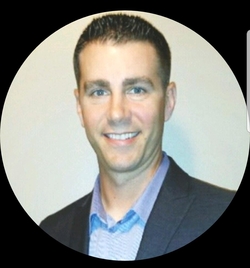 Data Quality Manger
With almost 20 years of working in healthcare, I've spanned the industry working in plan design and administration with a large printing company, expanding that knowledge into building databases that help healthcare payers, providers and other large companies to analyze their data, helping to control healthcare costs and improve patient care. Currently working for a subsidiary of Aetna, recently purchased by CVS, but looking for ways to flip the modern American healthcare system on its head, eliminate the gaps of data, save patients money and put the care of patients into their own hands.
Seema Chandarana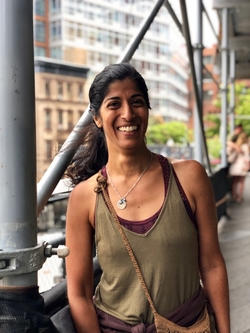 Writer and Educator
I'm a writer and mathematician, life-long learner and educator, daughter and mother, gardener and cook, minimalist and lover of the Earth, who believes balance optimizes wellness in all aspects of living.
David White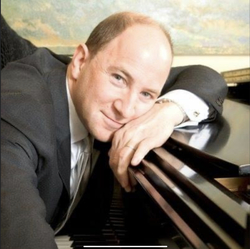 Accompanist, Composer, Business Owner
David White's career has touched nearly every area of music — and he has been called "one of the most exciting and vibrant chamber musicians currently before the public." Equally at home as pianist, organist, harpsichordist, fortepianist, and conductor — he enjoys a national and international career as chamber musician, soloist, conductor, composer, and church musician.
He has given organ recitals throughout the world, including Australia, New Zealand, continental Europe, and numberous cities throughout the United States and Canada. A native Chicagoan, White gave his first public concert at age 6, and has won prizes in contests such as Society of American Musicians' Guild, Blue Lake Fine Arts by the time he was 14. As soon as his feet could reach the pedals he began studying organ, and has been a liturgical musician ever since. He has served as Organist and Director of Music for several prestigious congregations of several faiths, most recently at St. James (Episcopal) Cathedral, Chicago, St. Thomas Episcopal Church in Medina (WA) and, currently, as Organist at Chicago's Church of the Ascension, known nationally for its excellence in sacred music.
Today, he is a sought-after accompanist and composer. His deep understanding of vocal music and song has made him indispensable as accompanist and teacher. His conducting career has touched many genre, from opera to symphony, to Broadway musical, to choral.
As a composer, he has received commissions from choral and orchestral groups all over the world. His canon of works numbers more than 150, including many works written specifically for the musicians who gave the first performances. He is currently at work on his fifth opera, a commission for the Puget Sound Brass Band, and two new pieces of the Choir at the Ascension.
Since 1999, he has co-owned of JW Landscapes LLC, a Chicago-based landscape architecture and design firm, run with his husband, John West, one of Chicago's most reputable landscape designers. He lives with his husband of 21 years on Chicago's lakefront, wherehe loves the beach, as well as in New York City.
Andy Swindler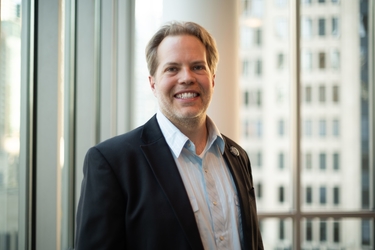 Founder & Chief Empathy Officer at FeelReal
Andy Swindler brings hearts together. He envisions a world that embraces healthy tensions to ensure dignity and agency for every person. Andy believes that everyone is capable of deep love and conscious connection. His entrepreneurial journey aims to unlock our collective wisdom and individual purpose so that we may all share a just world together. Andy's benefit corporation, FeelReal, organizes people in online gatherings to share our true stories and shift the dominant narrative from fear to love.
Joanna Michel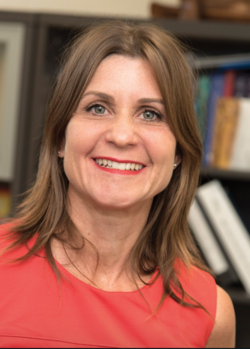 Ethnopharmacologist and Public Health Researcher, Educator and Practitioner
Joanna is an ethnopharmacologist and public health researcher, educator and practitioner. She has also received training in ecological horticulture, western herbalism, and permaculture. Joanna is passionate about bringing access and equity to minority, underserved communities with a particular interest in food inequities, health career pipeline disparities, and the preservation of cultural practices around nutrition and plant-based medicine. Her international research (Mexico, Guatemala, Colombia) includes 2 Fulbright Fellowships to study the impact of displacement and migration on traditional medical practices.
She is currently the Director of the Urban Medicine Program (UMed) at the University of Illinois at Chicago. The mission of UMed is to prepare physician-leaders to serve urban, underserved communities. In addition to a 4-year curriculum in community-based research, health disparities, and policy and advocacy students partner with community-based organizations around Chicago's South and West sides to address social determinants of health through community engagement and health education. She is also a Professor in Medical Education, Affiliate Professor in Community Health Sciences at the UIC School of Public Health and Deputy Director of the Illinois Area Health Education Center (AHEC). She is currently collaborating with the Field Museum of Natural History as a Research Associate in Integrative Sciences to build a museum exhibit about Chicago's urban farms and herb stores entitled Plant Medicine.
Jason Rosado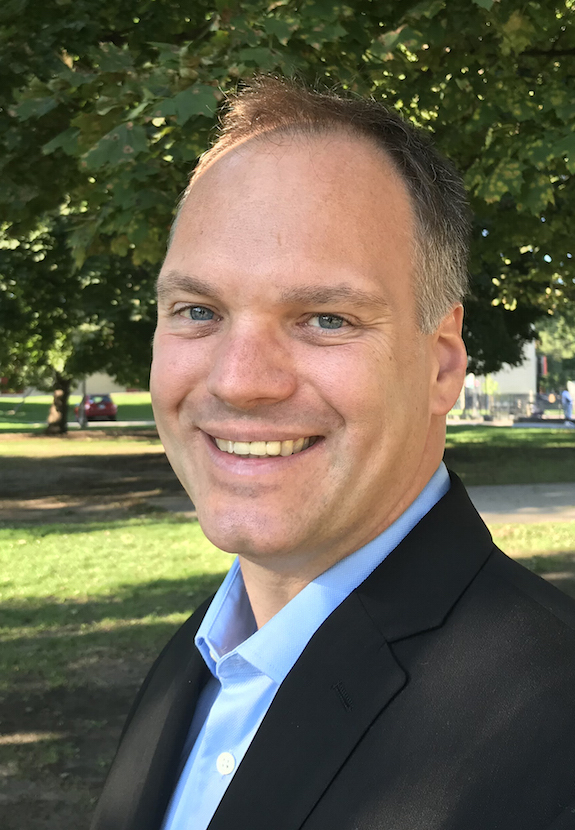 Business and Executive Coach
Business and Executive Coach, Distinctive Coaching for Business Success; If you've ever thought something similar to, "Thank God it's Friday," then you want to talk to Jason. Since 2006, Jason has been coaching small business owners to see 50%-300% growth in 6-12 months, reduce overload and spend more time with their family. They work to improve time management, strategic direction, leadership, sales, marketing and mindset to create the business and lifestyle they want. Before that, he was in leadership, training, sales and organizational development positions with Microsoft, Zurich Scudder Investments, Premiere Global Services and a partner in a local restaurant group.
What drives Jason is making an impact on lives. There's a ripple effect when he helps business owners flourish, which helps their families, communities, and so on. That's why Jason also loves networking, building relationships and being of service to others.
Jason lives in Oak Park with his wife and 8 year old son. He loves bike riding, Star Trek, and playing volleyball, and still holds music near to his heart from his teenage days of playing trombone, teaching brass lessons and being the corps director for a Boy Scout Troop drum and bugle corps, where he also earned the rank of Eagle Scout. www.DistinctiveCoaching.com
Thomas Patterson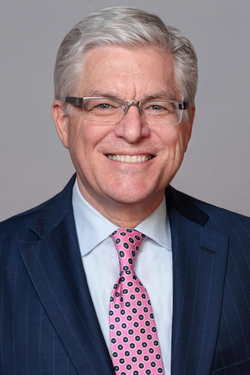 Business Litigation Attorney
"I have been a trial lawyer since 1981, representing businesses, professionals, and entrepreneurs- often on an emergency basis. Breach of contract, theft of trade secrets, infringement of trademarks or copyrights, breach of employment agreements, professional malpractice, restrictive covenants, shareholder disputes, unfair competition, and business torts are the primary areas of my practice.
I wrote the book, "Handling the Business Emergency: Temporary Restraining Orders and Preliminary Injunctions," that was published by the American Bar Association in 2009. Named by Martindale-Hubbell as AV Preeminent Rated lawyer, SuperLawyer, and a LeadingLawyer by Leading and Emerging Lawyers, I often lecture on the attorney-client privilege, emergency remedies, e-commerce, and expert witness topics. Two of these lectures have been offered online as certified Illinois continuing legal education courses.
I'm a member of the Federal Trial Bar and I am admitted to practice before the U.S. Supreme Court, the state and federal courts in Illinois and the Chicago Metropolitan area. Before my career as a trial lawyer, I was a law clerk to Justice William G. Clark of the Illinois Supreme Court for two years, and a straight commission salesman."
Aliyah Kizilbash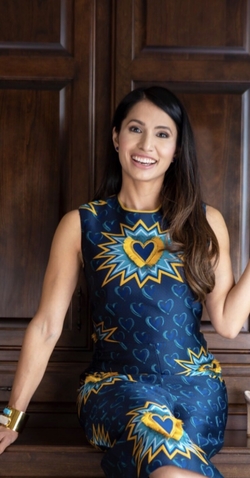 Entrepreneur, Global Comedy Show Producer
Aliyah Kizilbash is the creator and producer of Box of Crayons Comedy, a global standup comedy show. She is currently commissioned to create a university curriculum to instill cultural sensitivity through standup comedy across college campuses. Aliyah is a mom of three and an entrepreneur who is very familiar with wearing many different hats. She currently serves as CEO and founder of Tax Hack, a startup in the real estate technology sector. Aliyah loves to read all sorts of non-fiction, finding particular amusement in learning about behavioral neuroscience. In her free time she loves to travel, strength train, and spend time with her family.
Steve Barnhart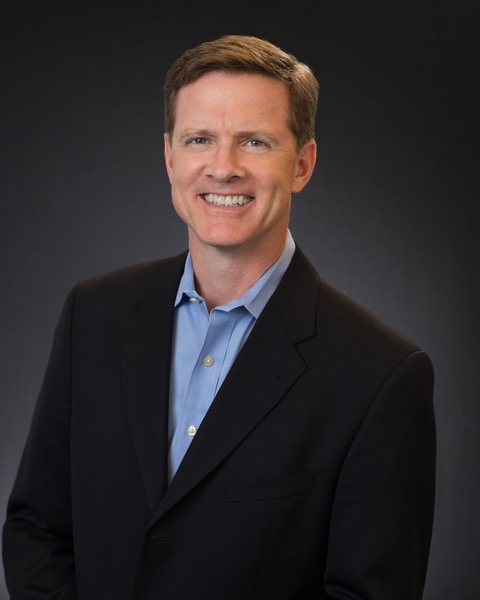 Financial Executive
Barnhart was EVP and CFO for FTD Companies, Inc., a premier floral and gifting company, from January 2018 until September 2019. From 2014 until the sale of the company in November 2017 he served as SVP and CFO of Bankrate, Inc., a leading internet publisher, aggregator, and distributor of personal finance content.
Prior to Bankrate, Barnhart served as SVP and CFO for Sears Hometown and Outlet Stores, a leading appliance retailer, completing the rights offering that separated that business from Sears Holdings. Prior to that he was SVP and CFO for Bally Total Fitness, a leading operator of fitness centers across the United States.
He served as CEO and president of Orbitz Worldwide, an online travel company, from 2007 to 2009, leading Orbitz' IPO in July 2007. He also served on Orbitz' board of directors. From 2003 until he became CEO, Barnhart served as vice president of strategy and planning, CFO, and president of Orbitz Worldwide.
Before joining Orbitz, Barnhart worked in a variety of finance and strategy roles over 13 years with PepsiCo and the Pepsi Bottling Group.
Barnhart earned an MBA in finance from the University of Chicago Booth School of Business and a bachelor's degree in economics from the College of the University of Chicago.
Barnhart serves on the board of directors of USA Technologies, a leading provider of end-to-end electronic payment solutions for the small-ticket, unattended retail market. He also serves on the board of governors for Lake Forest Open Lands Association, a nonprofit land trust.
Merry Marwig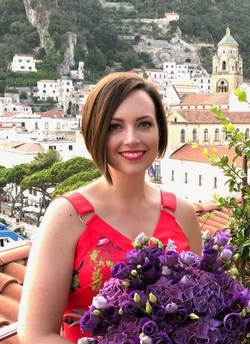 Data Security and Privacy Market Analyst
Someone once described me as a modern day renaissance woman with eclectic interests. I've done a lot of seemingly random things in my life thus far, but the common theme is that they all interest me. Basically any opportunity or interest I have, I pursue it to the best of my abilities.
I grew up poor. This has greatly impacted my worldview, even though I'm solidly in the middle class now. I never wanted to be limited by my class-status, so any opportunity I'm given in life, I go for it 100%. This has led me to start and stop a few businesses (in sales, consumer packaged goods, and consulting). I currently work as a data security and privacy market analyst. I've also worked with Chicago tech companies, in commercial real estate, non-profits, architecture, government, and politics. I ran for State Representative in 2016 against a 20+ year incument in an effort to solve a local environmental problem (air and noise pollution). My opponent won, but only after spending $2.8 million against me. SMH.
I prefer to talk about policy and good governance initiatives over politics, but I understand that politics is a part of the process of getting things done in a democracy. So, I do my best to educate myself about politics, as well.
Things I care about: fairness, privacy, democracy, education, human dignity, animal welfare, and environmental issues.
Things I do besides work: bachata dancing, gardening, and reading.
Things that interest me: behavioral economics and "nudges"/choice engineering (I'm a fan of economist Richard Thaler). The US/global economy. Cybersecurity. Psychology. Understanding and combating propaganda.
Debbie Wood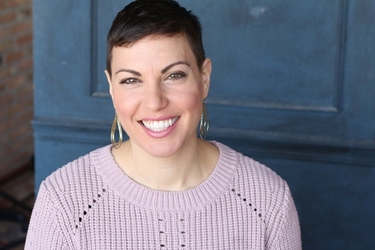 Founder and Owner at No Denial Foods
Debbie Wood has always been a recreational baker, but the way she bakes drastically changed because of her health challenges with type 1 diabetes and celiac disease. She went on a mission to bring the joy of sweet treats back into her life.
Fast forward many years and she is now doing that for others through her company, No Denial Foods. She believes that you shouldn't have to deny yourself delicious sweet treats because of health issues or other lifestyle and diet choices.
Wood found way to create delicious treats using the power of nuts and small amounts of natural sugars. All of her treats are naturally gluten-free, grain-free and lower in carbs and sugar.
Before starting No Denial Foods, she had a lengthy career in residential real estate as a broker then managing broker. No Denial Foods is now located in the Back of the Yards neighborhood in the iconic building called The Plant.
www.nodenialfoods.com
Katy Osborn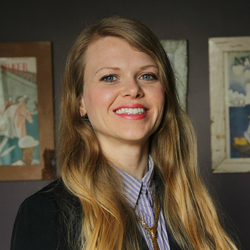 Entrepreneur and Filmmaker

Katy Osborn is an entrepreneur and creative mind who loves connecting with people and finding ways to collaborate. She enjoys creating things with her hands and inspiring others to do it too. Katy has a passion for helping women feel energized to achieve great things. Katy's favorite thing is making her 2 year old daughter, Luella, laugh alongside her husband Jeff. " E-mail from Mon., Mar. 12, 2018: It's a really big deal! For 2.5 years, we have been filming a documentary, Head to Head, about the human hair industry and women dealing with hairloss. Thus far, it's been a side passion project – a very personal one. But now we are pushing this project to the forefront. It's full steam ahead!
Kara Buffardi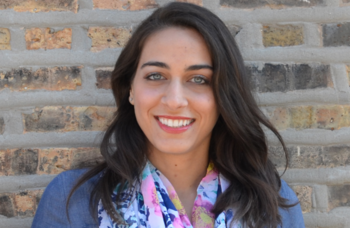 Digital Marketing Strategist 

Kara considers herself a digital marketing strategist. She has spent her career handling online marketing and managing teams at advertising agencies and website development companies. She is a foodie who believes in nutritious, delicious food, and is someone who cares about the sustainability of the planet. So in 2015, she created Craveity Marketing to focus her skills on projects that make a difference. Kara is also a skilled and thoughful conversationalist with a strong sense of individuality and leads a fulfilling minimalist lifestyle.
Melissa Lepore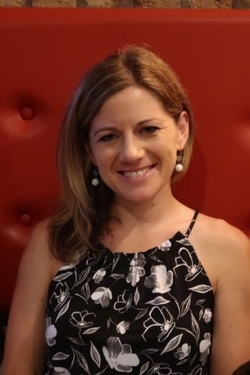 Strategist
Hello – I'm Melissa. I'm a strategist who focuses on understanding people and building customer loyalty solutions.
I have 15 years of experience building customer loyalty strategies and solutions at (2) Fortune 500 corporations and varied clients across experiential consumer brands in the casino gaming, hospitality, and restaurant industries.
I'm outgoing, curious, conscientious, analytical, and strive to look at problems from different perspectives. I like surrounding myself with people and new experiences that help encourage and inspire me to be my best me and helping others to do the same. I'm passionate about education, health, and minimizing the impact that we have on our environment. I love to travel, cook, entertain, work out, and ski.
Katie Fitzgerald Smith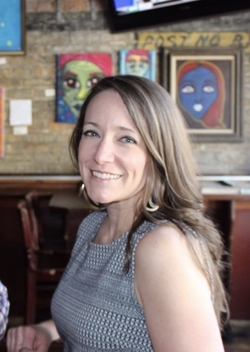 Director at Brunswick Group
Katie prides herself on the diverse experiences and perspectives she's gained from living in seven different areas of the country (and two short stints abroad) in her first several decades on this earth. Having experienced the anxiety and exhilaration of getting acquainted with a new home and community several times, Katie loves meeting new people, discovering cities, getting to know diverse perspectives, and identifying areas where she can contribute her skills and time for the greater good.
A boomerang resident of Chicago since 2012, Katie loves to travel, cook, entertain, and spend time with her husband, Craig and her pooch, Frankie Waffles. By day, Katie is a Director at Brunswick Group, a premier advisor to corporate leadership teams and boards on business-critical issues and strategic communications.
Craig Andrew Smith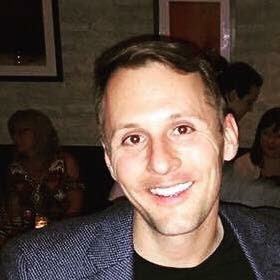 Market Development Manager
After leaving his job in corporate America on Tax Day, 2015, Craig traveled to South America and created his own study abroad program. Most of his time was spent in the state of Rio de Janeiro, Brazil where he improved his Portuguese, discovered surfing and volunteered his time with various organizations in the Bacaxá district of Saquarema, RJ.
Six months after his return to the U.S., with a profound outlook on life, business and relationships, Craig met his wife, Katie Fitzgerald in Chicago. Katie shares Craig's love for travel, health, dogs and truly values time spent with friends and family – a match that was certainly worth the long wait.
Today, Craig and Katie both successfully navigate the world of consulting by day and enjoy helping others, dining out and playing with their pooch, Frankie Waffles, by night. Katie works for Brunswick Group, a premier advisor to corporate leadership teams and boards on business-critical issues and strategic communications. Craig is expanding new business opportunities and market development strategies for Liberty Technology Advisors, an independent management consulting firm who help mid-market companies better align business processes and technology.
Tina Wallace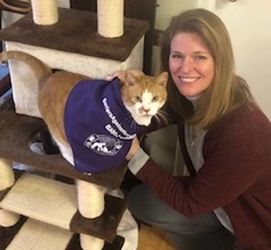 Managing Broker, Founder of BARC Chicago
Tina's career was and is in real estate. Her family business started in 1961 in the area now known as Lincoln Park. Tina has held her real estate license for over 30 years. She is currently the managing broker at Wallace Properties LTD, a successful boutique brokerage that was built on Integrity, solid morals, and a strong work ethic, which is the key to repeat/referral business for many decades.
Tina is the founder of Barriers Against Repeated Cruelty ,aka BARC Chicago, which she founded in 2009. BARC focuses on eliminating cruelty and encouraging compassion for our animal companions. BARC supports and encourages the human-animal bond by education, outreach and understanding for animals as sentient beings. BARC Chicago provides emergency funding and urgent resources for animals in immediate need, with a primary focus on animals in kill facilities and domestic violence situations. They adhere to and support the NO Kill philosophy and the value of every life. BARC has helped thousands of animal by funding alone.
Additionally, BARC does community outreach, including assisting at pet clinics for underserved areas by supplying loving helpful hands, food, microchips ID tags and much needed education to the public. BARC's program, Compassionate Companions, brings children and animals together in schools, boys and girls clubs and anywhere else BARC can help to teach kindness and compassion for ALL living beings. Through working with BARC, it became evident that one of the biggest issues for many is finding rental properties that allow pets. To be proactive and open doors encouraging property owners to allow pets, BARC started Chicago Landlord Incentive Pet Program," CLIPP". As a property owner, Tina understands the hurdles faced by those who own property and can address them on an level of experience. She has spoken on this topic in small and larger settings, including the Chicago Bar Association and DePaul Law seminars on several occasions.
Tina also works with legislators locally and state wide to implement policies for the betterment of our animal companions, including those in domestic violence situations. She is also active in Lobbing for Domestic Violence shelters to allow pets.
Chris Roy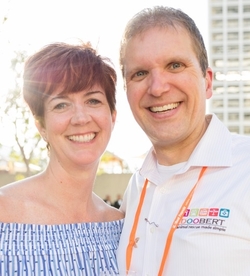 IT Executive, Co-founder of Doobert
While Chris Roy starts and ends most weekdays as an IT executive at a Milwaukee-based Fortune 500 company, his evenings and weekends have him suiting up as an animal rescue super hero. After 17 years of IT consulting and a life-altering wake up call, Chris decided it was time to pursue 2 of his real-life passions: aviation and animal rescue. In May 2014, Chris started Doobert.com, a software platform that connects animal shelters and rescue organizations with volunteer ground and aviation transporters both nationally and in Canada. In just 4 years, Doobert.com is proud to boast the it has over 19,000 volunteer transporters, 750 organizations, and has contributed to saving over 5,000 animals. Chris also owns and operates 2 other animal rescue-related organizations: 1) Animal Rescue Professionals Association (ARPA), an organization committed to providing education, certification, and transparency to the animal rescue community; and 2) Flying Dog Rescue, a 501(c)(3) public charity currently developing a nationwide lost animal database, whose overall mission is to "engage the communities hearts, hands, and minds, through innovative programs that help animals live safe, healthy lives.
Ramona Griffin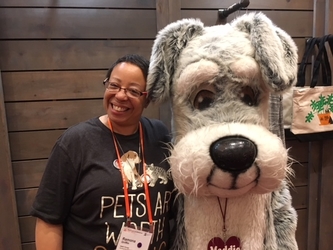 Vice President, Taft-Hartley institutional Trust and Custody at BMO Global Asset Management
Ramona Griffin is a 38 year veteran in the Financial Community working with Labor Leaders around the country and high profile Corporations and Non-Profits. Ramona is Vice President of Taft-Hartley and Institutional Trust and Custody Services at BMO Harris Bank and a member of the Women's Investment Professional Council. She also loves helping animals and volunteers at Chicago Animal Care and Control and sits on PAWS Chicago Development and Volunteer Advisory Boards.
Danielle Marino

Licensed Clinical Social Worker (LCSW)
Danielle Marino is a Licensed Clinical Social Worker (LCSW) with eight years experience working as both a school social worker and adult therapist. She received her undergraduate degree in Psychology from the University of Illinois at Champaign-Urbana and Master's in Social Work (MSW) from Loyola University at Chicago. She currently works as a social worker on a depression research study at Northwestern University's Center for Behavioral Intervention Technologies (CBITs).
Carrie Nutter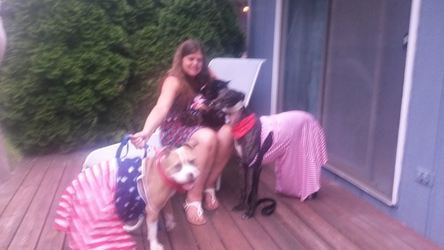 Occupational Therapist
Hi. My name is Carrie Nutter. I received my undergraduate degree in psychology and graduate degree is management of public services from DePaul University and a graduate degree in occupational therapy from Rush University. I have worked as an occupational therapist at Chicago Public Schools for the past 14 years. Prior to that, I worked in a variety of settings including hospital and long-term care and before I was an occupational therapist, I worked in social service management. My passion is promoting the human-animal bond. I have experience utilizing my skills in a hippotherapy setting in which equine co-therapists help individuals reach goals. I volunteer for numerous animal rescue, animal welfare and animal rights groups. I live primarily in Lincoln Park with my husband (George) and rescued furry family members (Breylin, a greyhound, Santana, a pit bull, and Monet, a long-haired cat). We also have a second residence in the western suburb of Carol Stream. I enjoy diverse activities such as helping animals, humans and the environment, playing tennis, travel, creative writing, exploring Chicago and planning parties and special events.
Sandra Alvillar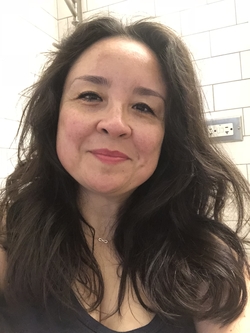 Owner of Alvillar Global Consulting
Sandra Alvillar is Owner of Alvillar Global Consulting, a competitive intelligence research firm whose goal is to empower mission-driven organizations that are positively impacting their communities. Before working in market research, she spent over 12 years teaching and 7 years in the investment industry. While at City Colleges of Chicago, she created a mentoring program that ensured students attained their GEDs and developed successful life skills. A lifelong pet lover, she adopted two New Zealand white rabbits and an adult Tuxedo cat. She is most passionate about the ethical treatment of animals and social justice, and she is an avid cyclist.
Susan Russell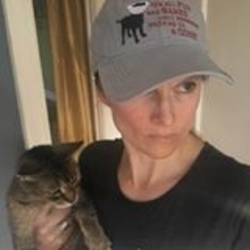 Former Executive Director of Chicago Animal Care and Control
Susan Russell is the former Executive Director of Chicago Animal Care and Control, the City's open access municipal shelter. While there, she worked with staff, volunteers, nonprofits, the rescue community and elected officials to help the shelter achieve the highest live release rate and lowest euthanasia rate in its history. Russell has been a volunteer and active member in Chicago's animal welfare community for over two decades, both in Chicago and in Ottawa, Canada. She authored the award winning coffee table book, A Ruff Road Home: The Court Case Dogs of Chicago, which documents the stories of dogs caught up in the Court System and that landed at Chicago Animal Care and Control and into Safe Humane Chicago's Court Case Dog program. She has also published children's books. Prior to heading up the City shelter, Russell was a litigation attorney and a marketing communications professional. She is owned by six cats and lives in Chicago.
Jamie Migdal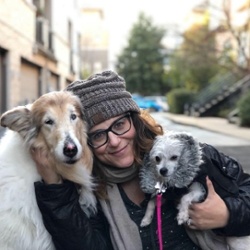 Founder of Fetchfind
Founder of Fetchfind, the #1 training solution for pet care businesses; I really love people and relationships, and I love to put myself in a position where I can have some impact and create value for myself and others. When I wake up in the morning I definitely think: So, what's my opportunity today, what are the goals that I have, what are the objectives that I want to meet to be able to move toward that opportunity? I just know what I'm building is really meaningful, useful, and purposeful. In the uncharted territory where tech meets the pet industry, Jamie Migdal has transformed her love of animals into not just a pet business but also a new, creative way to digitally bring people, their businesses, and their pets closer together. After a long history of working with pets, Migdal finally decided to make the switch from hands on to digital. FetchFind is an online e-learning content marketplace geared toward education, resources, and solutions for the pet industry. https://chicago-woman.com/profiles/mover-shaker-jamie-migdal/
Kristina Pouliot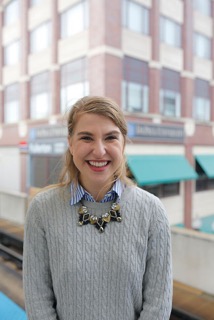 President and CEO at KP Brand Strategies
Kristina Pouliot is a Michigan native who has lived in Chicago since 2012. She graduated from DePaul University in 2016 with a degree in Sociology and minoring in Marketing and French. Among her many occupations, she is the president of KP Brand Strategies where she consults on marketing and social media presence for startup and tech companies. She is a passionate knitter and enjoys watching movies while getting a head start on this year's knitted Christmas gifts!
Kristina Young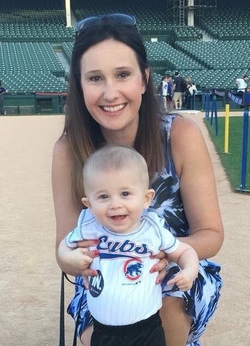 Chicago Animal Care & Control Cat Transfer Team Member
Kristina Young is currently a member of the Chicago Animal Care & Control Cat Transfer Team which she has served on for the past 5 years. She previously worked at PAWS Chicago as the Operations and Systems Manager and the Customer Service Manager at the Lincoln Park Adoption Center. Prior to diving into animal welfare, Kristina was a Vice President at DWS Investments and worked in the financial services industry for 13 years. She lives in Wicker Park with her husband Brandon, her son Logan, her dogs Happydogg and Daisy, her cats Caitlin and Candy Corn, and usually a foster animal or two depending on the day. Kristina is enjoying being a new mom and spending lots of time with her 9 month old son and also enjoys volunteering with Off The Street Club, Chicago's oldest boys and girls club.
Leann Dameron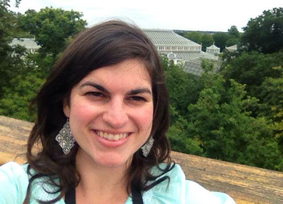 Owner and Founder at Leelee's Garden
Five years ago Leann had a crazy ideas, a flash in her mind of a beautiful garden restaurant called Leelee's Garden. Twinkly lights, plants and flowers everywhere, incredible food, craft botanical cocktails, and hands-on workshops and design services on site. So far removed from her day-to-day at as an operations manager at an industrial distribution company, Leann (also goes by her nickname, Leelee), who couldn't shake the dream, started taking night school in food and horticulture, and interning weekends as a Master Gardener at the Chicago Botanic Garden. After a couple years of learning all things food, plants and flowers, Leann left her corporate role, started designing gardens and teaching botanical workshops in her now business, Leelee's Garden.
Since 2015, she's taught workshops and demonstrations all over the country, for anywhere from 1-250 students. From floral design basics to air plant vertical gardens and gemstone terrariums, Leann creates custom botanical art experiences for her students to create living works of art. Leann also does event floral design and botanical installations. After a few life twists and turns, two out-of state moves, and a year of adventuring in Bali, Southern France and going on 10-city Leelee's Garden tour, this Spring, Leann decided to move back to her adopted and beloved city, Chicago (she's from San Diego), to start her current dream project of turning her apartment into a jungle and documenting the process. When she's not teaching or doing floral and botanical design, Leann is a freelance project manager. She works primarily for Sarah Jenks, a women's body positive and spirituality teacher, running day-to-day operations and managing online product launches. Beyond work, Leann loves exploring the city, getting inspired at gardens, new restaurants, bars with a good cocktail menu, nights out dancing, and seeing live music.
Neil Chatterjee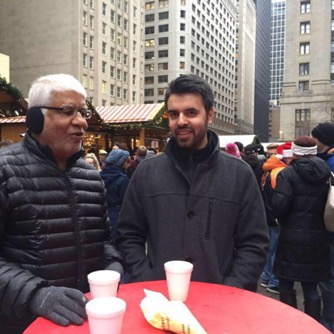 Doctor
Neil Chatterjee is a newly minted doctor about to start his first year of residency at the end of June. He grew up just outside of Palo Alto in California but since then has spent most of his time either in upstate New York for college or Chicago for med/grad school. After finishing his intern year, he will be moving to Philly next July for his radiology residency, firmly dashing any small hope his parents had of having a warm place to visit their son for the holidays. When not thinking about medicine or academics, Neil spends his time cooking, wishing he was skiing, and failing to get past Thursday on the NYT crossword.
Michael Podhaizer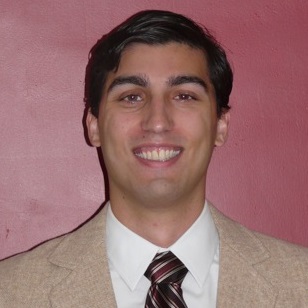 Academic Tutor and Drum Teacher
Mike currently works as a self-employed academic tutor and drum teacher and is writing a fantasy novel (ostensibly for Post Hill Press, but who knows how that will turn out). In the past, he has played orchestral percussion in China, studied history in Athens, taught English in Korea, played in a metal band (also in Korea), and started a number of creative projects most of which have totally failed. He has a degree in Economics with a Physics minor from the University of Chicago; economics and technology (specifically the history thereof) remain two of his favorite things to read and/or think about.
Aman Kishore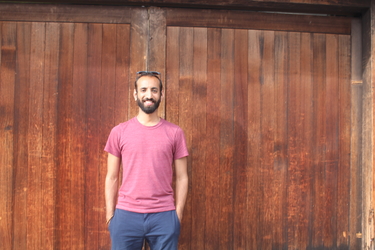 Creator, Co-founder, Simply Smita Co.
Aman is a creator. From music to art and design, to carpentry and even companies, his passion is to create ideas and build them from the ground up. His recent project has been co-founding Simply Smita Co, a mission-driven organic skincare + wellness company, with his wife Smita. When he is not working on Simply Smita, he is running his family business which incorporates commercial properties and a retail/wholesale jewelry business. He loves traveling, learning from new cultures, inspiring those around him & finding ways to spread love and positivity.
Smita Kishore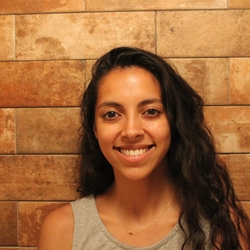 Co-founder, Simply Smita Co.

We're a creative and passionate husband-wife duo from the good ole' Windy City, Chicago! This company is our plant: we've planted a seed and our goal is to grow this into a 400-foot tall redwood! But like anything, we know that this will take time and that we will learn and grow with each passing day along side our company. Simply Smita is an expression of who we are and what we believe. We are not perfect, nor do we try to be. But we do believe that the choices we make can help impact the world and the people around us in positive ways. We try our best to be the change that we wish to see and to live with a deep sense of gratitude and Love, but most importantly, to be patient and kind with ourselves as we learn and grow in the process. Our deepest hope is to bring more Love into this world and to pay it forward to those in need. Through our choices, positive advertising, donations, and community partnerships, we strive to deliver a message of Love and Positive Intent in all that we do. We look forward to working and growing together to help create the world we dream of and a brighter place for those to come. We thank you for sharing this journey with us and helping to spread Love 💚Personal bio: "Smita is an eternal optimist and believer in the magic of the Universe. A Speech-Language Pathologist by degree and entrepreneur by trade, Smita aims to spread Love in every way. In an effort to create a fulfilling job that gives back to others, she recently co-founded a mission-driven organic skincare + wellness company with her husband and best friend, Aman. She loves meditating, reading, writing, and communing with the Universe and all the beings within it.
Molly Schemper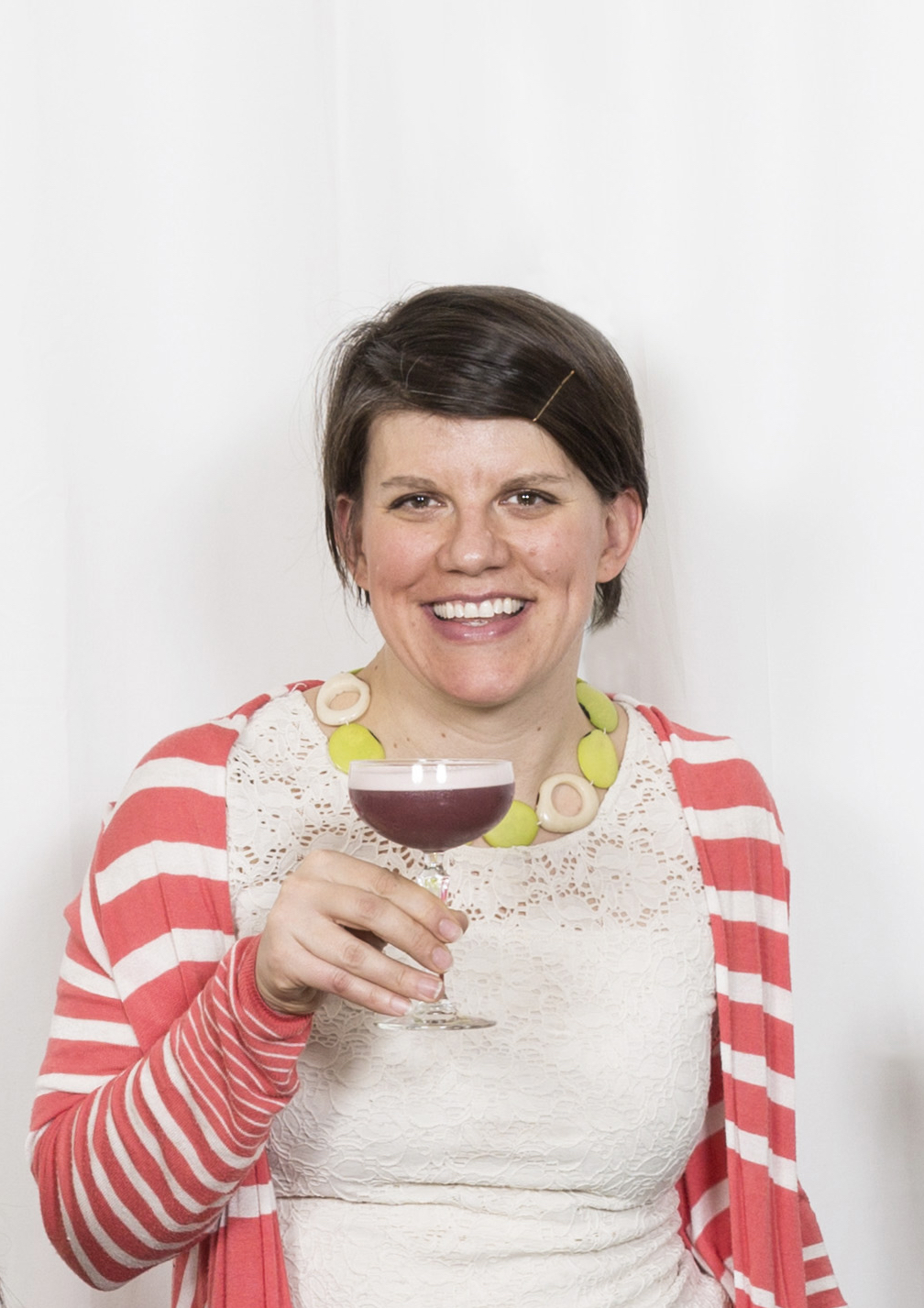 Owner/Head Event Manager at FIG Catering & Drinks
Molly Schemper is the Owner/Head Event Manager at FIG Catering & Drinks a local, boutique food & beverage catering company that believes special occasions should be honored with special (locally sourced, handmade) food and great service. Molly started FIG 13.5 years ago with her then-partner, Justin Hall, but now heads the business solo. Based in Pilsen, FIG has 14 full time employees and numerous event staff dedicated to serving good food with a smile. Although FIG takes up most of her time, Molly is remains involved with the local food community through organizations like Slow Food Chicago, Next Bites, Community Dining, and local farmer's markets. "My community is made up of my employees, partners, and others dedicated to creating a thriving good food economy in Chicago," says Molly, "and I relish in its vibrancy.""
Lee Capps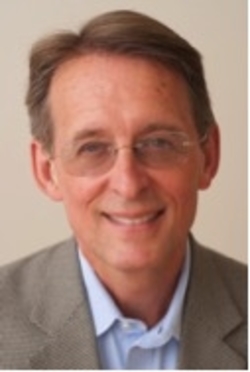 Co-founder of ClearSpace, LLC
Lee Capps is co-founder of ClearSpace, LLC, a Chicago-based coaching and consulting partnership. He is also a member of the board of the Chicago Chapter of Conscious Capitalism. Lee "grew up" in information technology and systems work with a process orientation. Blessed with a fairly balanced brain, he discovered that his true calling seemed to be on the human side of things – not just making technology work, but helping people work (and work together) more effectively. Going through organizational change as a leader prepared him for consulting in the human development arena – supporting organizations to shift self-limiting behaviors and outmoded mindsets to achieve results.
Bobby Parrish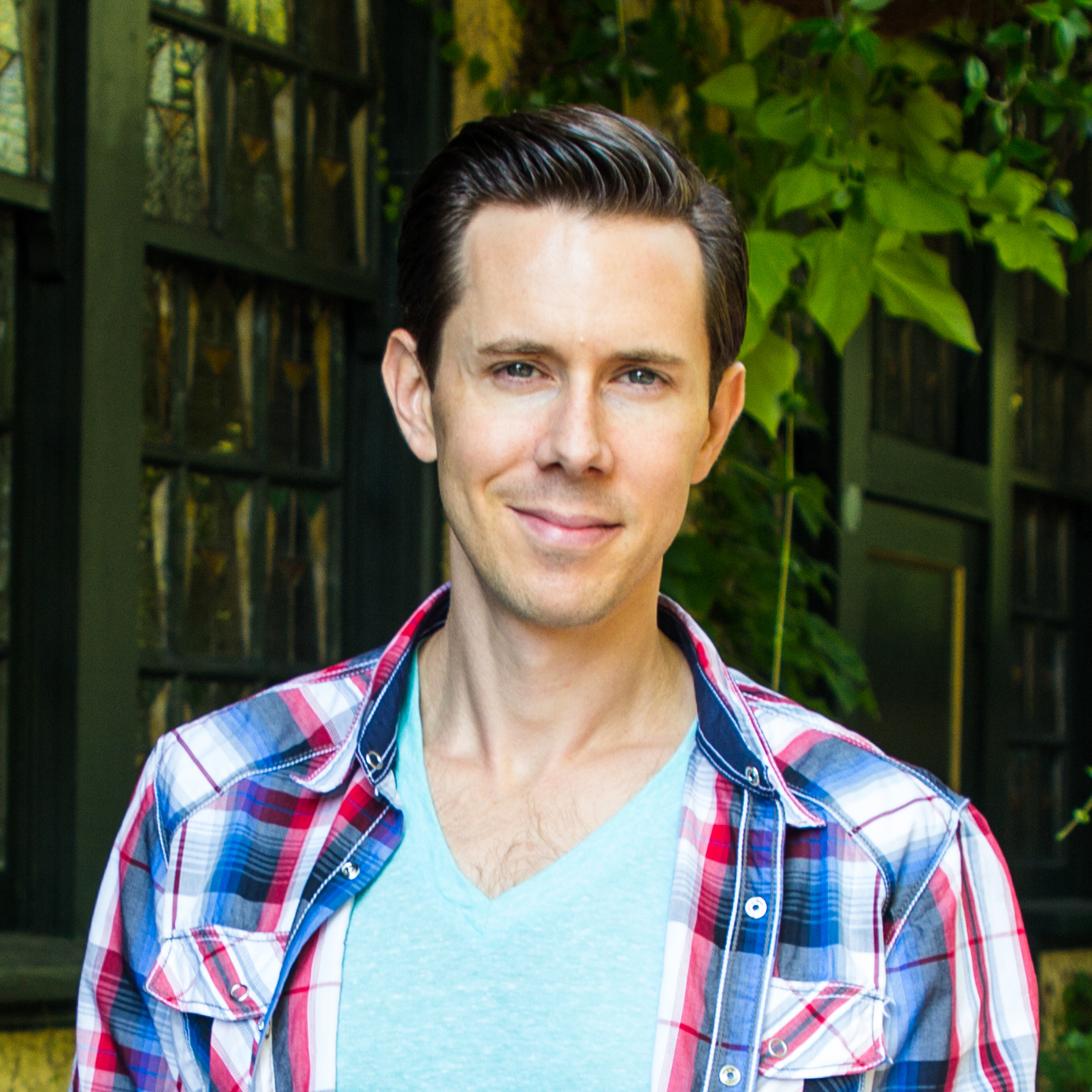 Entrepreneur, Home Cook
Bobby is a Food Network Champion, Award-Winning Recipe Creator, and a YouTube Sensation, yet, he's proud to call himself a home cook.​ Bobby & his wife Dessi are out to prove home cooks can be Rockstars in the Kitchen and share their recipes with a fan base of over 500,000 fans through his FlavCity online cooking show. Bobby left his job of 15 years in finance to pursue FlavCity full time back in 2017.
Carlos Currea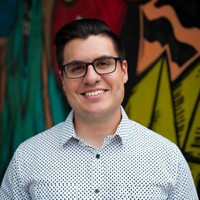 Conversation Facilitator
Carlos is driven by his passion to do good in the world. Whether it was starting a constructive dialogue forum at his university which continues to serve the community to this day, founding a social good company which produced a revolutionary web application, or bringing together creatives from every corner of Chicago as the current Director of Coffee & Conversation, he knows what it means to be the face of an organization and shoulder the responsibility for its success. Carlos is always looking to meet people who share his enthusiasm for finding ever more inventive ways to do good, to forge long-lasting relationships with fellow visionaries who share his vision of a better world.
Jessica Guzlas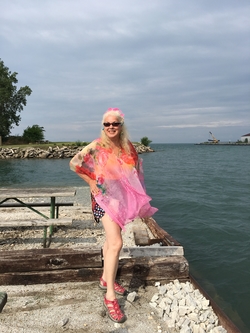 Activist
My name is Jessica Guzlas. This is a recent photo of me at the yacht club. I invited friends there on a party night to participate in a vegan potluck dinner. I have a Master of Education Degree. I worked as a Special Education teacher for a few years. I have also dabbled in acting, modeling and writing. I participated in the annual Pilsen Open Spaces Art Walk for several years. I am committed to reducing or eliminating pollution and only indulging in compassionate diet. I don't need to torture and kill somebody in order to enjoy a good meal. In conclusion, my personality is a combination of creativity coupled with conscientious compassion.
Kim Bosse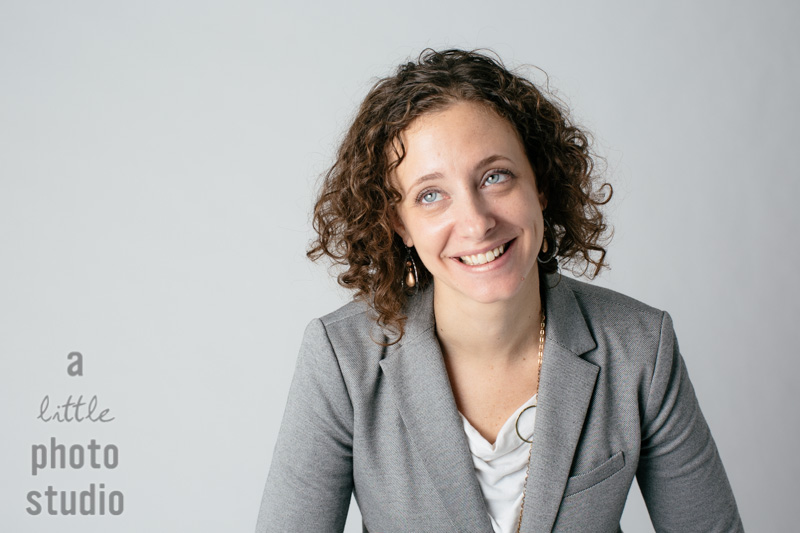 Chief Conversation Officer
Kim Bosse grew up outside of Chicago and currently lives in Lincoln Park with her husband and 2 kids. She is the self-proclaimed Chief Conversation Officer at Birch Road Cellar, a private BYOB club that she founded in 2014. Birch Road Cellar distills a night down to what matters most, good drinks and good conversation. With private storage in a temperature controlled wine cellar, members can use the club from 8am-2am to meet, work, sip, and enjoy without the crowds, noise, or cost of a typical bar.
Liz Traines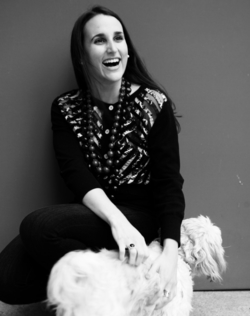 Career, Business and Lifestyle Coach
Liz Traines is a career, business and lifestyle coach who empowers her clients to love their careers, thrive financially and live in alignment with their values. Through individual and group coaching programs, workshops and speaking engagements, her clients learn to break through their fear and mindset blocks, allowing them to move from stuck to taking transformational action.
Melissa Graham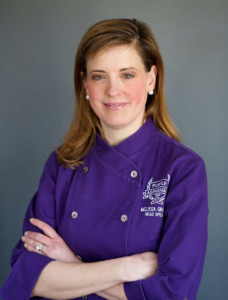 Executive Director
Melissa Graham is the founding Executive Director of Purple Asparagus, an award-winning 501(c)(3) non-profit that educates children, families and the community about eating that's good for the body and the planet. Through its Delicious Nutritious Adventures program taught at over thirty Chicagoland sites, Purple Asparagus teaches parents and children about healthful eating. From 2005-2010, Melissa was also the chef-owner of a boutique catering company, Monogramme Events, and cooked for luminaries, most notably First Lady Michelle Obama at a private dinner party in her home. Until 2005, she was a partner at McDermott Will & Emery LLP resident in the State and Local Tax practice group in the Chicago office.
Franco Franchi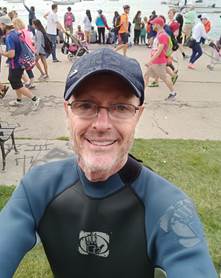 Product Development Engineer
Born and raised in São Paulo, Brazil by Italian immigrants. Portuguese is my first language. I came to Chicago in 1985 to learn 3D drawing modeling design and never left. Enjoy cooking ethnic foods, specially Mexican, Italian and Brazilian. I like to participate in Triathlons with my son. Brittany is dating my oldest son Fabio. Currently living at Streeterville area.
Natalie Luisi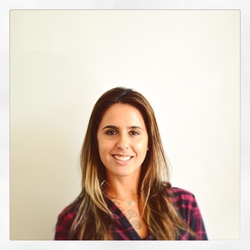 IT Professional
Natalie has worked in the IT field for over 6 years with an emphasis in telecom and unified communications. She left her last position as PM nearly a year ago to refocus and redirect her attention to things other than work. She made it her intention to travel more, laugh louder, keep friends and family closer, and smile often. She's only recently positioned herself with a small tech startup in Chicago assisting the R&D team in various roles. When not at work Natalie enjoys the gym, listening to podcasts, catching up on Netflix shows, being active with her pup or planning her next trip!
Jessica Knochel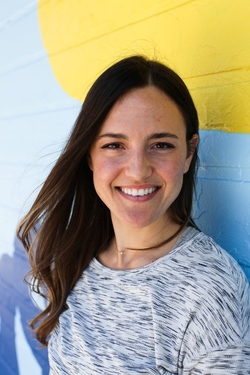 Dance/Movement Therapist, Yoga Instructor and Licensed Clinical Professional Counselor
Jess is a dance/movement therapist, yoga instructor and licensed clinical professional counselor, among other titles. She enjoys time in nature, in solitude, with friends and being physically active. She is an extrovert gone introvert and continues to learn the benefits and drawbacks to both ways of relating. She's good at starting projects, obscuring binaries, thinking and feeling deeply, and accepting all walks of life. She needs reminders to make mistakes, trust herself and allow the process to be fun. Jess studied psychology and dance at the University of Colorado in Boulder and went on to pursue her masters in dance/movement therapy for mental health counseling at Lesley University in Cambridge, Massachusetts. She enjoys exploring different healing and creative practices to reconnect us to ourselves and each other in this disconnected world.
Héctor Pascual Álvarez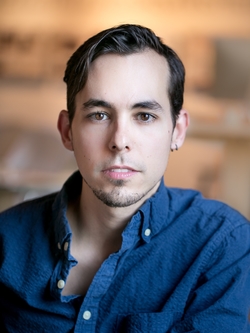 Writer, Actor and Director
Héctor Álvarez is a writer, actor and director from Spain. He loves travel and all things theatrical, and in his work as a performer and teaching artist he seeks to generate inspiring conversations around works of art, ideas and artistic practices. Hong Kong, Mexico, Argentina, Brazil, The Netherlands and the UK are countries where he has lived and worked. He recently presented his one-man American epic about gun violence "The Ghoul Exhibition" in Chicago, New York and Austin. He's an ensemble member with Theatre Y and also works as a free-lance translator." Development Director at Theatre Y; A performance driven educator and project coordinator with experience in the field of technology, media, content production and communications.
Susanna Hostetter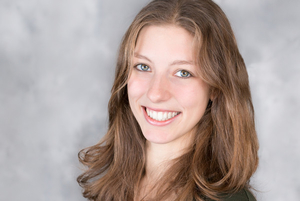 Teaching Artist, Fitness Instructor
Susanna Hostetter holds a B.A. in Anthropology and Dance from Macalester College in St. Paul, MN, where she was awarded the David Wick Prize for Choreography. Susanna has trained in modern, jazz, and Latin, and studied West African dance forms in Tamale, Ghana. She has led both semester-long residencies and short workshops in over three dozen Chicago Public Schools over the last five years through Chicago's finest dance education organizations. In addition to her work with students as a Teaching Artist, Susanna is a PomSquad Fitness instructor and member of Desueño Dance Company. It is her joy to spread a love for movement within the city!
Sarah Russo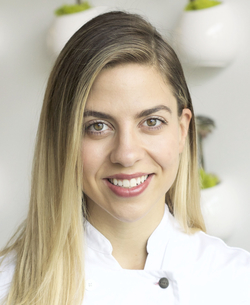 Holistic Certified Chef, Entrepreneur
Chef Sarah Russo is a Holistic Certified Chef from Chicago, IL. As a former vegan, Chef Sarah's cooking style is firmly rooted (haha) in plant-based cuisine. Her background is in therapeutic and healing foods that are functional and delicious. Her favorite cuisine is farm-to-table: seasonal, plentiful, and relatable. Sarah found her way to Pre Brands in 2017, as their office chef and recipe developer. Since then, Sarah has added to her role by creating content for their digital platforms, hosting workshops in the Pre kitchen, and continues to create curriculum around the nutritional elements surrounding grass-fed beef and how to best prepare it at home. When Sarah is not cooking, you can find her spinning at Soul Cycle, listening to music with friends, or playing with her two cats, taco and wheezy.
Jennifer Alexander Monzón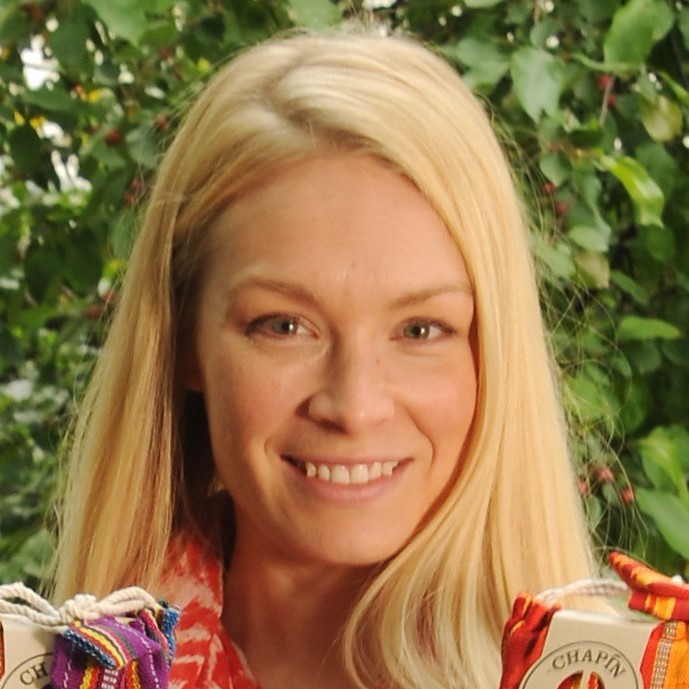 Social Entrepreneur, Founder, Chapín Coffee
Jennifer is a Social Entrepreneur who delights in creating products and services that make the world a better place. Family ties to Guatemala inspired her to transform her passion for delicious artisan coffee into a force to end chronic childhood malnutrition in Guatemala's coffee-growing communities. Prior to founding Chapín, Jennifer studied Economics and French at Northwestern University, sharpened her finance skills as an Analyst with Citadel Investment Group, earned her M.B.A. in Marketing and Entrepreneurship from the University of Chicago Booth, and worked with large consumer product companies on initiatives ranging from innovation and consumer insights to organizational structure and marketing strategy as a Consultant with The Boston Consulting Group.
After cultivating a strong foundation in analytics and business strategy, she collaborated on a series of new ventures ranging from launching a non-profit arts organization to creating and leading health and wellness programs. This cornucopia of experiences has served as the perfect training ground for her work with Chapín Coffee. A thought leader in the Chicago business community, she has spoken about social impact and entrepreneurship at the Allowance for Good 2015 Global Philanthropy Summit, the Evanston Start-up Showcase Women's Entrepreneurship Day, and as part of the Sum + Substance Tour hosted by Conscious Company Magazine.
Jennifer is a lover of nature and believes that it has immense power to restore body, mind, and spirit. When not working you can find her running, swimming, or relaxing in the great outdoors.
Mike Hyzy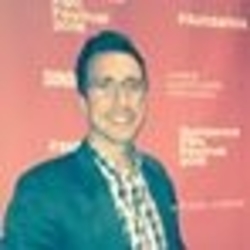 Product Manager, Entrepreneur
Mike is product manager with a passion for creating software that brings a measurable impact to health outcomes. His style is a combination of human centered design, behavioral economical theory, and agile software development. He owns a 501(c)3 called the Nutricio Foundation (www.nutricio.co) which is focused on helping people meet their nutritional goals through easier decision making. Currently, he is a product manager at Life Fitness, managing digital experiences for exercisers and facility staff that range across web, mobile, and APIs in 24 languages internationally. Mike has a BA in economics and independently studied graphic design, video production, and software development. His hobbies include traveling, cooking, watching indie films, baseball, volunteering and playing volleyball.
J.P. Lamp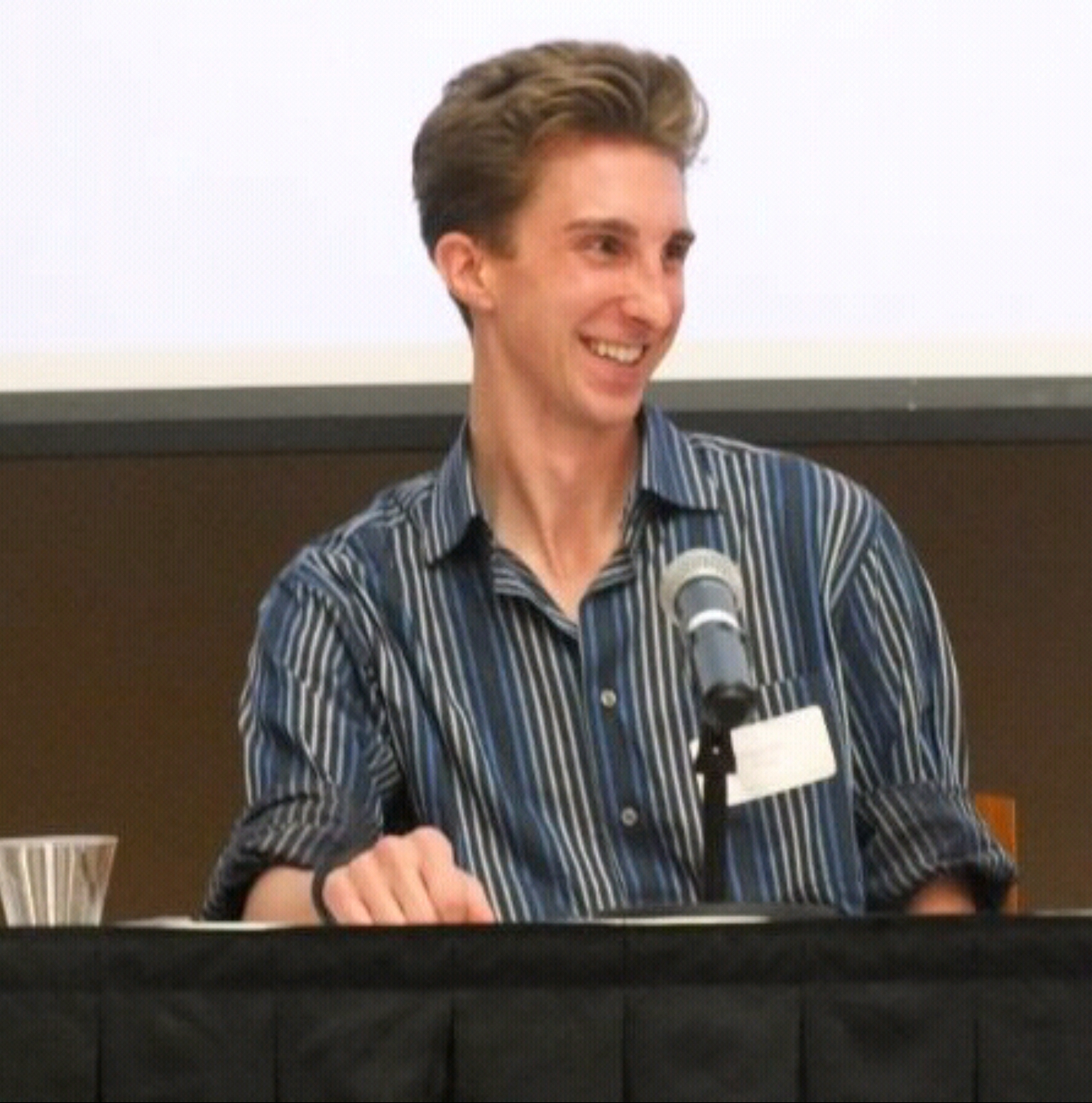 Podcast Host
J.P. is the host of the podcast Triple F – Fashion, Fitness and of course Food. He is active in the community through organizing tech, HR and food related events. He has a passion for meeting new people, sharing a good laugh and trying new foods. From time to time, he performs standup comedy so always be prepared for share a laugh with him.
Mohammad Salahy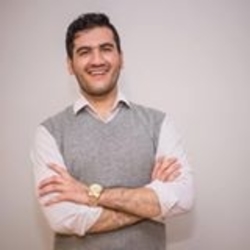 Farmer and CEO of Heray Spice Company, and Heray Charity Foundation
I am Mohammad Salahy, the CEO of Heray Spice Company, and Heray Charity Foundation. I import natural and authentic Afghan saffron from rural areas of Afghanistan. I contribute up to 20% of my company income to build schools for girls and young children in rural villages of Afghanistan. I started my first career as a linguist with US Army in 2010; after that, I worked for World Health Organization- United Nation as Supervisor for Anti Polio Campaign in Herat, Afghanistan. In 2014, I came to Chicago, started my college, and got my first job as Office Assistant with Cedar St. Companies. I became the Emerged Student Leader of the Year in Harry S. Truman College for 2015-2016 academic year. I love Anthropology, Management, and Entrepreneurship. I have straight (A)s from these classes. What I am doing in my new startups makes me so much happy because chefs and restaurants owners appreciate and love my products. I attended many leadership conferences and talks. I gave few motivational speaking talks at my college and cultural centers. The topic that I have researched and talked about are: Transformational Leadership, Time Management, and Goal Setting. I am skilled with Microsoft Office Programs and other management related applications such as Outlook, Onedrive, and Sway. My best hobby is reading leadership and business books. Also, I love comedy shows, my favorite ones are: How I Meet Your Mother, 2 Broke Girls, The Daily Show, and Atsa Mehran Moderi. I am the "Just Do It" guy. I believe in "the early bird gets the worm" and I am always ready for action. My adviser says, "Your are truly a leader and a great role-model." I got The Gold Medal from PTK for being the Vice-President of Leadership at Truman College. I am the Co-founder of two academic brands in Herat Afghanistan: Baztab Kankor-Herat, and New Vision Chamber of Entrepreneurs.
Cheryl Cepuran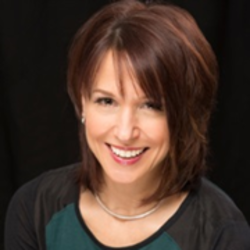 Business Owner
Before starting CORE4 Skills, Inc., my career as a corporate marketing executive included consulting and management positions in Business-to-Business marketing in the financial, professional services and manufacturing industries. Previous employment includes 3M, 3M Europe McGladrey & Pullen, Fleet Capital/Bank of America Business Capital, Guaranteed Rate. Marketing communications, market research, business development, strategic planning, project management and sales support. CORE4 Skills, Inc.is an educational program that teaches the CORE4 life skills of Food, Fitness, Finances and Friendships. These are skills that are vital to becoming independent, healthy adults—physically, financially and emotionally healthy. We partner with parents and schools to teach kids these skills in a fun, interactive, hands-on program. We currently run summer day camps and out-of-school programs during after-school hours and on school holidays. Our partners include Whole Foods, Fitness Formula Clubs, MB Financial and more.
Seth Kravitz
Writer, Photographer, Startup Investor, and Mentor
Seth Kravitz has spent the last 12 years founding and selling technology companies. Currently, he is the CEO of PHLEARN, a photography and Photoshop training company. He is also the former cofounder of Technori, a startup showcase in the Midwest. At age 21, he cofounded a company called InsuranceAgents.com, which was #24 on the Inc 500 in 2009, before being acquired in 2012 by Bankrate, a publicly traded company. He is a former Crain's 40 Under 40 and Crain's Tech 50 recipient. Kravitz is an avid writer, photographer, startup investor, and mentor in Chicago.
Kim La Paglia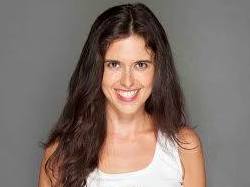 Breathwork, Meditation, and Movement Modality Professional
Kim is a human being working on being. She avidly practices conscious connected breathwork, meditation and various movement modalities. The last 8 years have been a rapid spiritual and personal growth journey that involved 2 years in India, 6 months in Bali, plant medicines, shaking and tremoring, Qi gong, Vipassana, fasting, bodywork, and any tool and technique she could find. She's now in back in Chicago preparing to share her journey and working with Le Biologique to launch their biodynamic skincare line.
Kathleen Bolin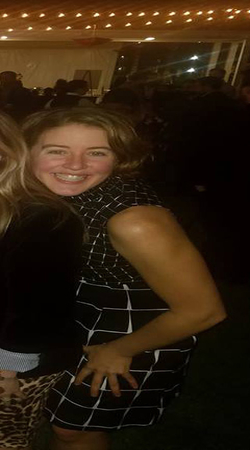 Non-profit professional
Kathleen Bolin is originally from Western Springs, a small southwest suburb of Chicago. She has worked in non-profit communications & fundraising for nearly 10 years, most recently at Angelic Organics Learning Center, a sustainable food & farming organization. Kathleen received her Master's in Health Communications from Northwestern University in 2015. Food as Medicine is a passion of hers, and she entered the food industry as a means of putting this passion into practice. Kathleen lives in the Greektown (or now unincorporated West Loop) area of Chicago.
David and Danielle Le Roy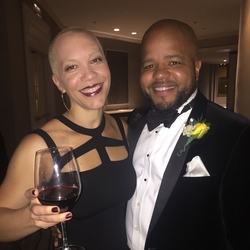 Business Owners
David and Danielle Le Roy from Hyde Park Chicago. We've been married for 15+ years and have two children (Ashton (12) and Preston (10)). We are homeschoolers and business owners (Small Business HelpDesk and Real Estate Holdings). Building on many years' experience diagnosing, troubleshooting, building and networking computers, I founded Diagnostics Technical Support, LLC. Diagnostics Technical Support is small business help desk company providing technology assistance for small businesses and government agencies nationwide. Diagnostics Technical Supports mission is to be a technological backbone for the growing number of small businesses and non-profits as well as government agencies.
Dr. Edgardo Vargas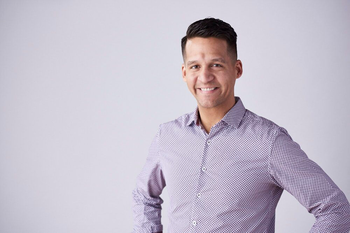 Co-Owner, Pro-Holistic Care Physical Medicine

Dr. Edgardo Vargas is originally from Ponce, Puerto Rico. After finishing his Bachelor's degree in Biology at the Pontifical Catholic University of Puerto Rico, Dr. Vargas moved to Chicago to study Chiropractic at the prestigious National University of Health Sciences (NUHS). He graduated from NUHS in 2006 and began working at a worker's compensation and personal injury clinic that provided extensive experience in treating all types of injuries, acute and chronic pain. Dr. Vargas has extensive studies in Functional Medicine, therapeutic nutrition, diet and weight loss, rehabilitation, functional exercise and is passionate about helping people achieve better health through chiropractic care, nutrition, and exercise. Dr. Vargas is a serious basketball player and enjoys all sports. Dr. Vargas loves to communicate his knowledge to the masses via lectures, social media videos, and blog posts. Outside of the office, he enjoys spending time with his three sons, playing basketball, working out every day and coaching his oldest son's soccer team. Dr. Vargas believes that we should all live a motivated life, full of purpose and natural health. www.dredgardovargas.com
Dr. Rae Bouvin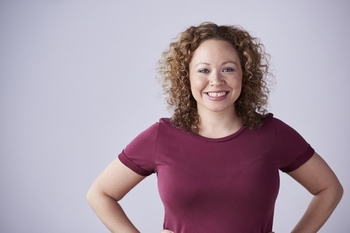 CEO at Pro-Holistic Care Physical Medicine
Dr. Rae Bouvin is a Chicago native. She received her Bachelor's degree in Health Sciences from Bradley University in 2002. An avid water skier, she began seeing a chiropractor for neck pain after an injury during her childhood. The success with those treatments and her increase in overall wellness sparked an interest in becoming a chiropractic physician. Dr. Bouvin attended National University of Health Sciences and graduated with a Doctorate of Chiropractic and certification in Acupuncture in 2006, where she also earned a second Bachelor's Degree in Human Biology. During chiropractic school, Dr. Rae found out her neck injuries from continued water skiing were quite severe when she woke up with limited use of her left arm and inability to hold up her head. Thankfully, she was in the right place. Through chiropractic care, she has fully recovered and avoided surgery. This experience has made Dr. Rae very passionate about sharing chiropractic care with the world. Dr. Rae strives to bring holistic and chiropractic care to the entire family. She has completed her coursework for a certification in pediatrics and also focuses on women's health and wellness.
Sofia Jouravel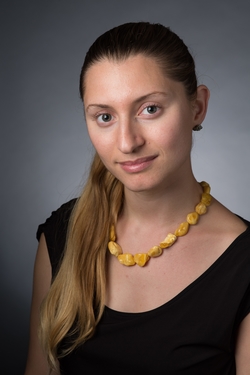 Business Development Manager at FarmLogix
Sofia Jouravel has been described as a life enthusiast, which is defined as one who approaches all activities with genuine exuberance, passionate and optimistic curiosity and natural humility. In fact, some studies have shown that people who possess this type of curiosity have a more positive self- image and experience greater life satisfaction. Sofia always packs her schedule with interesting activities. Her active participation in the Russian Jewish community and heartfelt connection to her heritage has helped her forge many meaningful friendships. She also loves experiencing all types of cuisines and has an actively engaged Instagram page @chicagofoodist, which showcases a wide variety of unique dishes throughout Chicago and other cities and clearly demonstrates her love of food, travel, and ecologically sustainable living. In addition to virtual connection, Sofia enjoys physically connecting people to good food and serves on the board of Chicago Market, a food co-op opening up on Chicago's North Side. This passion for food and sustainability has spilled into her professional life, leading her to pursue a Master's in Public Health at Northwestern and change careers from the pharmaceutical industry to the sustainable food industry. She is currently a product manager at local tech company FarmLogix, in pursuit of her mission to change the food system in order to help consumers make the healthy choice the easy choice.
Bob Benenson
Writer, Editor, Photographer
Bob Benenson's role as FamilyFarmed's lead writer and editor reflects his passionate commitment to building a better, healthier and more sustainable food system. Since first developing a relationship with FamilyFarmed in 2012, then coming on board as a contributor in 2014, Bob has been managing editor for the Good Food On Every Table blog (soon to be upgraded to the Good Food News website), has developed a growing role in marketing and community outreach, and also has played a central role in numerous publications and reports, including the Direct Market Success manual that is part of FamilyFarmed' nationally renowned Farmer Training program. This is a second career for Bob, though his lifelong love of food (he is an avid home cook) and early recognition of the connections between food and health had him interfacing with the Good Food movement during his 30 years as a politics writer and editor for Congressional Quarterly in Washington, D.C. preceding his move to Chicago with his wife Barb. Bob also is an accomplished photographer whose work can be found at bobbenenson.myportfolio.com/ and at www.facebook.com/bblakeshoreview/.
Jim Slama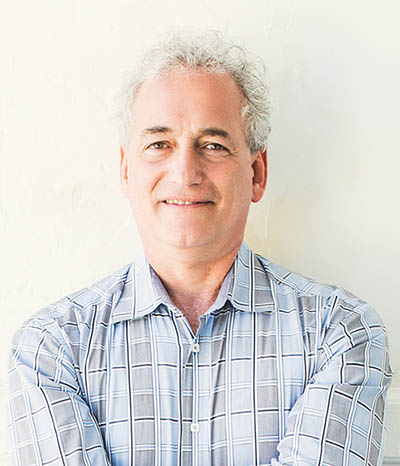 Founder and CEO at FamilyFarmed and Good Food Accelerator
Jim Slama founded FamilyFarmed at a time when few people recognized the term "Good Food movement," and demand for locally, sustainably, humanely, and fairly produced food was still a tiny sliver of the overall consumer market. Under Slama's leadership during more than 15 years since, FamilyFarmed has become an important catalyst in the booming, consumer-driven rise of the movement, helping to build a robust Good Food cluster in its home base of Chicago while expanding the national scope and impact of its work. In 2004, Slama created FamilyFarmed's highest-profile event, the Good Food Trade Show. Held each March in Chicago, the event — the nation's oldest and biggest trade show focused on local and sustainable food — has evolved into the three-day Good Food Festival and Conference. http://www.familyfarmed.org/jimslama/
Ashley Melillo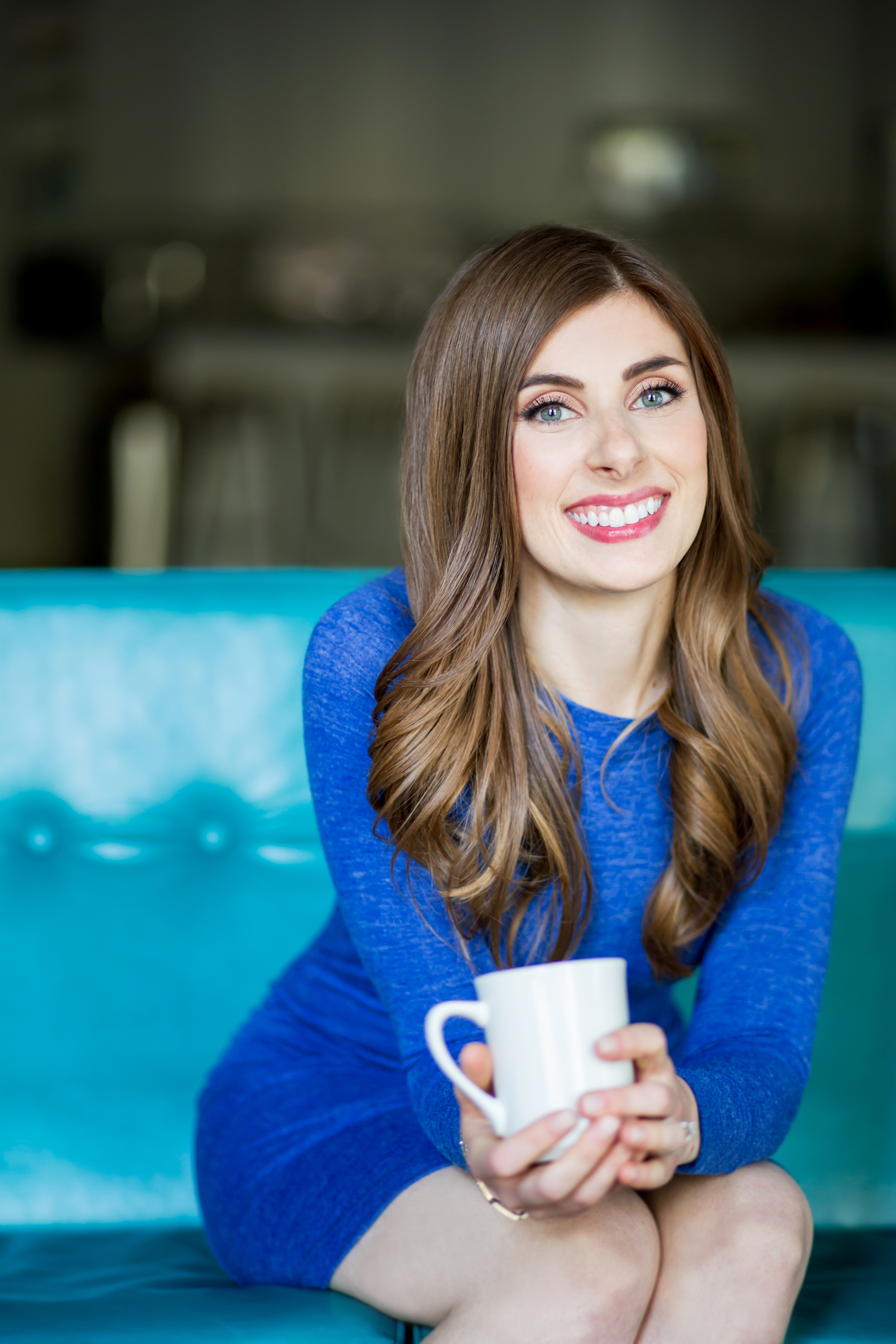 School Psychologist, Author, and Founder of Blissful Basil LLC
Blissful Basil is a recipe and wellness website dedicated to unearthing health, happiness, and vibrancy through wholesome, plant-based foods. Personal bio from website: School Psychologist by day, plant-based food blogger by night. My name is Ashley, and I'm the writer, recipe-creator, and photographer behind Blissful Basil. I first fell in love with cooking under the guidance and encouragement of my parents. After spending the first just-over-a-marathon worth of my years as a meat-eater, I transitioned to vegetarianism in August of 2010 after a two-week trip to Ireland. In March of 2014, I made the full shift to veganism after careful thought and lots of research. As my lifestyle has changed, so has the direction of this blog, so you'll find that my recipes have shifted from pescatarian to vegetarian to vegan over the years. https://www.blissfulbasil.com/about/
Meg Barnhart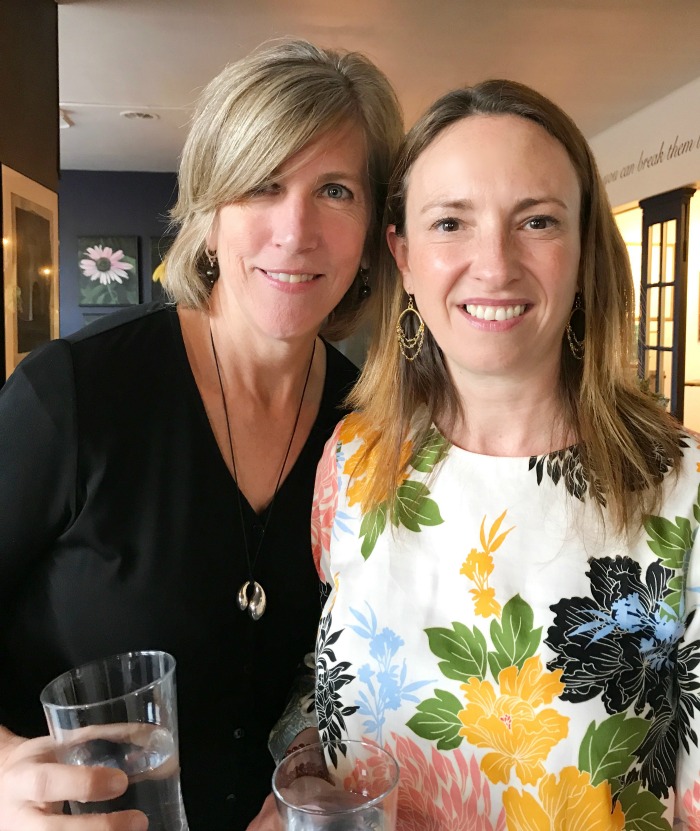 Co-founder, The Zen of Slow Cooking
Meg began her career in the mid-1980s in sales for the hospitality business at The Drake Hotel in Chicago. After her husband finished graduate school they relocated from Chicago: first to Philadelphia and eventually ending in Florida. During this period, Meg shifted gears and began working in event management with Reed Exhibition Companies. One of her favorite clients was the International Fancy Food Show. As her family grew, she formed her own event planning business in 1993. In 2003, she returned to the Chicagoland area with her husband, Steve, and their three children Phil, Doug and Lucy.
As a passionate advocate for children with learning disabilities Meg served on the Board of the Central Florida Learning Disabilities Association and was President of the Lake Forest-Lake Bluff Learning Disabilities Association. She also co-chaired The Cove School's annual benefit in 2010. She is a member of the Woman's Board at Rush University Medical Center and the University of Chicago Women's Board.
When Meg isn't experimenting in the kitchen with one of Jane's delicious creations or selling one of their zen spice blends, you'll find her enjoying her family, on her yoga mat, watching old movies or traveling
Rachel Cherny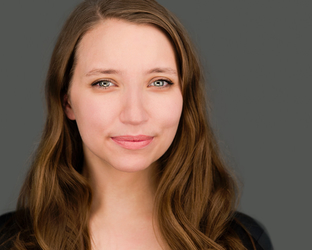 Business Owner
One chilly winter night almost 15 years ago Rachel Cherny got in an argument with her parents. This argument turned out to be the foundation for her career in the printing industry. As a result of that argument, she went on to graduate from the College of DuPage while she was still in high school. In 2009, Rachel completed a B.S. in Printing and Imaging from California Polytechnic San Luis Obispo. She worked for both large firms like Leo Burnett and small mom & pop print operations throughout college and immediately after graduation. Her experiences led her to launch what is now RSP Printing in late 2010. Rachel saw an opportunity to serve companies that were too large to have their print needs met by on-line printers and corner print shops, but were too small to be serviced by the RR Donnelly's of the world. Rachel and her team occupy a space where clients needs are met in an efficient, cost effective, and high quality way.
While building RSP Printing, Rachel became involved with BNI (Business Network International) to grow her business. BNI is the largest, most successful business networking organization in the world. Unlike other networking groups or events, BNI has a proven system to get results for members. After years of experiencing success as a BNI Member, Rachel had the opportunity to purchase the regional BNI Franchise in Chicago in 2013. At just 25 years old, Rachel became the youngest BNI Franchise Owner to independently purchase a BNI Region. Currently, BNI Chicago serves over 450 members and worldwide over 200,000 members participate in BNI Chapters. Rachel lives in Logan Square with her boyfriend and their elderly but very spunky Pomeranian, Pasha. She loves houseplants and midcentury furniture.
When she's not working you can find her stalking properties on Redfin (she's a hobby landlord), hosting dinner parties, or half-heartedly working on a 4000 piece puzzle she bought on a whim after a boozy dinner at one her favorite Japanese restaurants.
Pooja Naik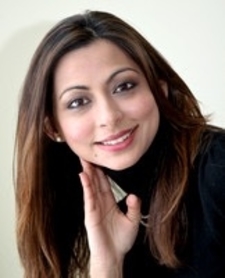 Realtor, Blogger
When Pooja moved to Chicago seven years ago, it wasn't hard to see what a thriving food culture the city had to offer. She quickly became involved in the city's food scene, attending food events and restaurant openings, reading popular food blogs and frequently guest-blogging for them. As her passion for food grew, Pooja became increasingly disappointed at the lack of a focused discussion on seafood. So she decided to launch Chicago's very first pescetarian blog and share her love for seafood. As a food enthusiast, Pooja also wanted provide a platform for other interested seafood lovers to get in a conversation about sustainable seafood. Because she believes that it represents a healthy relationship not just with our oceans but also with our bodies.
When Pooja is not devouring a bowl of clam chowder, she is selling homes, organizing for clients or painting. All in the midst of her globetrotting adventures! Follow Pooja on Instagram at @chipescetarian to join her on her seafood adventures.
Rich Levy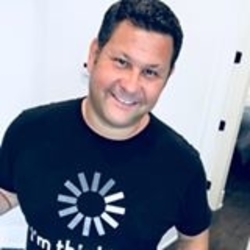 Founder GiftieApp
Just an average guy with incredible hair
Jake Elster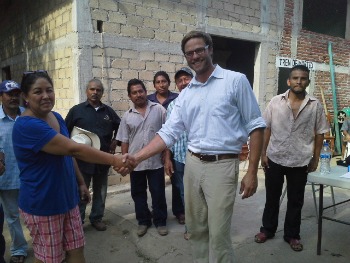 Coffee Importer with Crop to Cup Coffee
I love my job. I love my colleagues and my customers. The farmers who supply us and the folks who finance, store, truck and cup our coffees. I'm one of the founders of Crop to Cup Coffee Importers and I get to talk to interesting people all day long.
"Before you finish eating breakfast this morning you've depended on more than half the world" MLK Jr.
At Crop to Cup Coffee Importers we connect entrepreneurial farmers with coffee roasters and drinkers here in the U.S. We truly believe in our creed, that 'Good Coffee comes from Good People', and know that focusing on farmer engagement and community capacity results in more a more compelling cup of coffee every time. Our goal is to be the best customers we can be to the farmers who supply us, and in doing so, have access to some truly specialty and unique coffees for our customers.
Katherine Bissell Cordova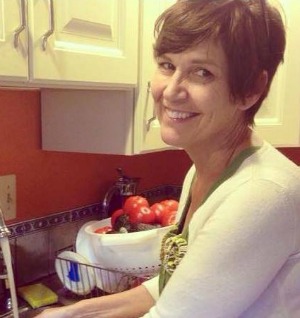 Executive Director, Chicago Fair Trade
Having worked for social justice movements dedicated towards human rights, immigrant rights, and workers rights for over twenty years all across the world from Chicago to Guatemala to Honduras, Katherine Bissell Cordova has gracefully taken on the role as the Executive Director of Chicago Fair Trade. Her dedication to human rights and fair trade is reflected in her well rounded experience throughout the world and her receiving the Casa Guatemala's Human Rights Award. She was also recently appointed as a co-chair to the Fair Trade Campaigns' National Steering Committee. Katherine currently lives in Chicago with her two children, Sofia, a budding artist, and Mateo who is showing telltale signs of being a future organizer. Her hobbies include a newfound passion for gardening and cooking delicious dinners for CFT board meetings.
P.J. Rashid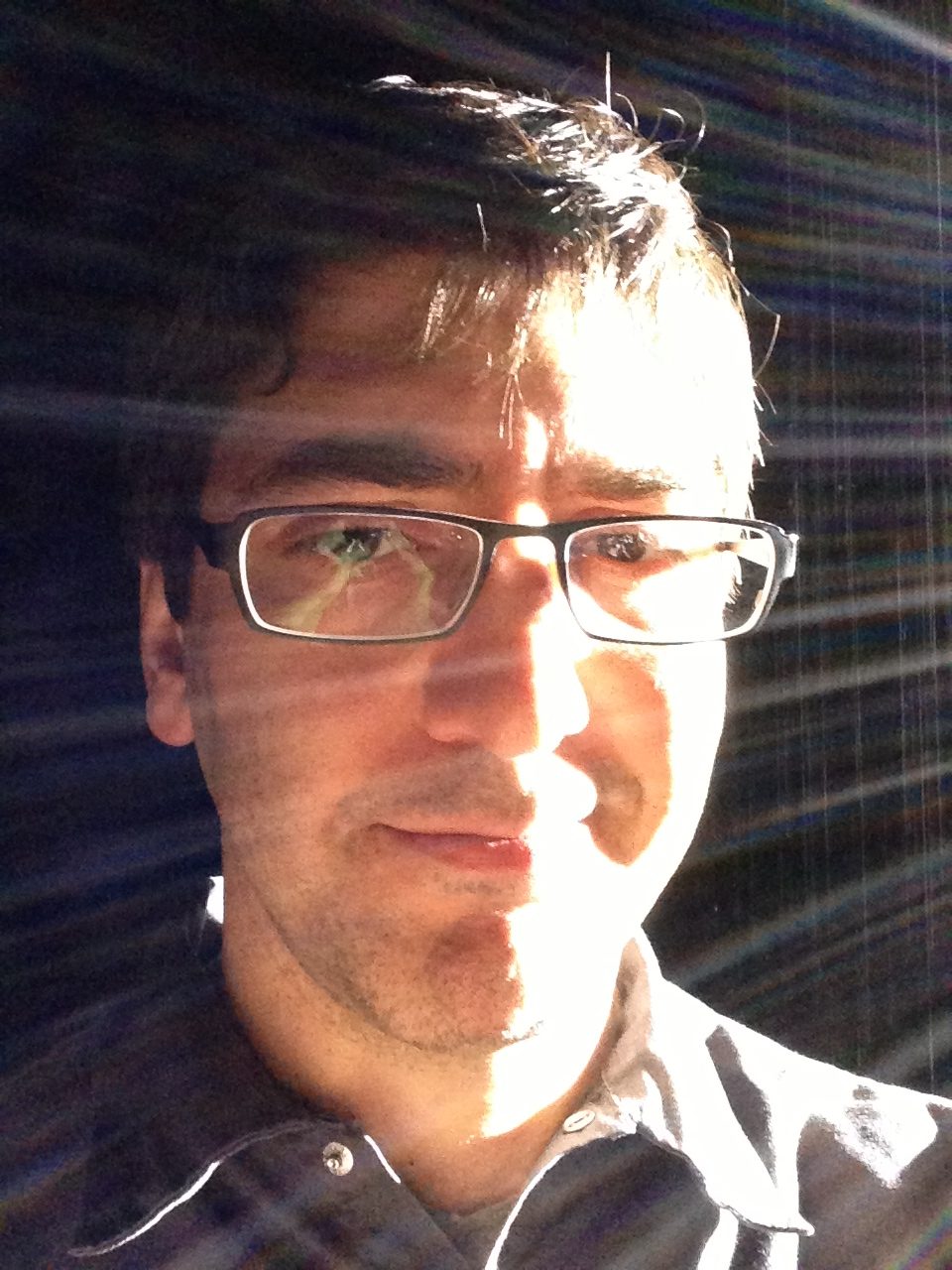 Managing Partner at Popskull Inc.
PJ is a Managing Partner at Popskull Inc, a strategic branding and advertising agency whose client roster includes SkinnyPop, Lyft, and Tramontina. Before starting Popskull in 2009, he was a copywriter working with Motorola, Cars.com, and Emerson. But before advertising, PJ was a banker who spent twelve years with J.P. Morgan's Private Banking department, where he worked with private equity firms and their portfolio companies to grow and drive returns through financial instruments.
Sheila Peterson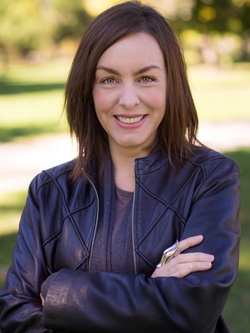 Founder & Change Coach at lovechange
Philosophy: Nothing is more important than feeling good. In order to heal, you must allow yourself to feel. Sheila believes in getting to the root cause of an issue before healing can begin. Therefore, we must uncover your limiting beliefs and where you are stuck. Life will always be busy. Prioritizing your self care is a must. Real transformation happens on the other side of your limiting beliefs and your fears. You'll know you are there when you feel like you've never felt before. What a beautiful and empowering feeling it is.
Education: Certified Holistic Health Coach, Institute for Integrative Nutrition, NLP, NeuroLinguistic Programming, ​Functional Medicine Coaching Academy – up next!
Experience: Sheila has over seven years of coaching and entrepreneurial experience and will help you Break Through To The True You – Helping secure sustainable & profitable life purpose.
"Pain pushes until vision pulls." – Michael Bernard Beckwith
Dan Schedler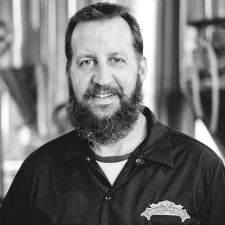 Founder/Brewer at Around the Bend Beer Co., LLC
Innovative entrepreneur looking to make waves in the craft beer community. Experienced marketer with a proven track record of growing brand equity in a profitable manner. A leader with the demonstrated ability to train and develop high performing teams, inspiring people to perform at their best by providing effective and timely coaching to achieve superior results. Around the Bend Beer Co. is a production craft-brewery based in Chicago. We're not renegades. We're not rebelling against anything (like a lot of other craft labels claim to be). In fact, we think the revolution is over and it's time to declare victory. Big beer is dead – they just don't know it yet. There is a predisposition now, for a large class of people, to expect better. And that allows for more experimentation and innovation than ever before. The road that lies ahead for craft beer is a more exciting stretch than we have glimpsed to-date. So let's keep going. Let's see what's Around the Bend.
Tess Graham
Photographer, Writer
My focus is mainly in lifestyle photography, and I am also greatly inspired by the the human form. By utilizing both film and digital, I am able to photograph a wider range of subject matter, where both mediums produce a very unique feeling. I graduated from Savannah College of Art and Design in the spring of 2018 with a B.F.A. in photography and a minor in business.
Brittany Chibe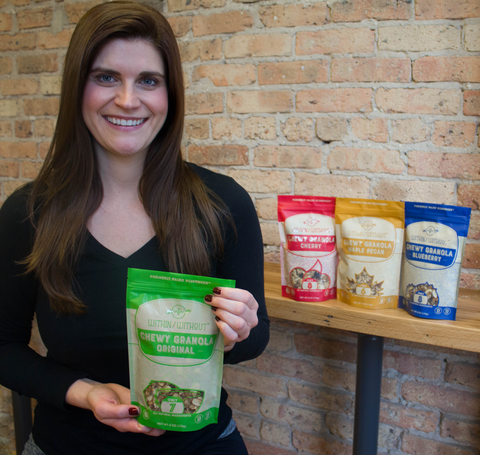 Founder, Within/Without
You can say we're obsessed with food. We're not offended. We're the mavens of healthy eats, led by our founding snacktress, Brittany Chibe. This way of living is in our blood and we're on a mission to help everyone enjoy the transformative experience of clean eating.
Ryan Feldt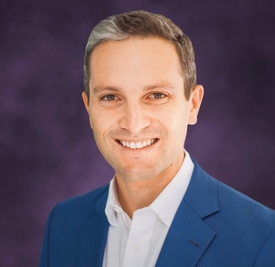 Product Manager, Entrepreneur
Hi! I'm Ryan. Before I started Paleo, I'd always considered myself a relatively healthy and active person, but I didn't feel happy with my relationship with food and exercise. I looked thin and healthy, but had a belly I couldn't rid of and lacked energy, especially after meals. At first, I turned toward exercise to solve my problems, which took up a ton of time. Combine that with working long hours, and I was constantly burned out.
​In 2013 I spoke with a co-worker about my struggles, and she introduced me to Paleo via a blog called "Mark's Daily Apple." I was unsure about it at first, but the more I read, the more things started to make sense. I started small. I began to cut out carbs like cereal in the morning or pasta for dinner. I found out that I didn't have to feel heavy, bloated, or lethargic after eating. I could feel good!
The better I felt, the more I read. Soon I was eating 80-90% Paleo and exercising the Paleo way, which means that workouts could be fun! No more hours in the gym!
Eventually, Paleo began to be a way of life. In addition to changing my diet and exercise routines, I started incorporating yoga, setting a screen curfew, and reducing stress with meditation apps. I was feeling better than ever, seeing results, and finally spending less time exercising and thinking about food!
Naturally, people started to ask me about my Paleo habits. I realized that I wanted to help others feel as good as I did. In January 2017 I committed to becoming a Primal Health Coach™ to further my education and dedicate myself to helping others. To kick things off, I did a 21 Day Transformation Challenge to see if I could prove the results of my approach. I was incredibly encouraged to see the additional benefits I was able to obtain in just three weeks. I love the opportunity to help people change their lives and experience the same happiness and fulfillment that I have with this program. If you're ready to start the journey towards a better quality of life in every way, let's talk!
Sylvia Panek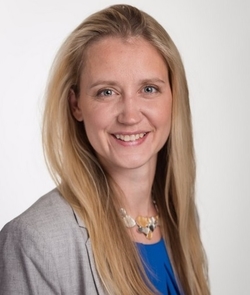 Operations and Impact Manager
A native Chicagoan, Sylvia began her career at the Nonprofit Financial Center, an organization focused on assisting nonprofits to operate with security on limited budgets. Afterwards Sylvia spent a decade in Washington, DC where she worked at Green America, an organization devoted to a sustainable economy and planet, within their socially responsible investment division. She also worked with the financial association US SIF – The Forum for Sustainable and Responsible Investment for eight years on various research and programmatic efforts, including the Community Investing Working Group. Before joining Natural Investments, Sylvia returned to Chicago and consulted for several years with financial professionals on socially responsible investments, including the advisory firm Impact Investors. Sylvia participates on the associate board for the Delta Institute in Chicago, a think tank devoted to addressing complex environmental challenges with communities across the Midwest. She is also an active member of the Chicago chapter of Ellevate, the global professional women's network. Sylvia attended Illinois State University, graduating with honors to achieve a dual bachelor's degree in International Business and Marketing in 2004. She completed a Sustainability MBA in Green Development and Urban Planning at Marylhurst University in 2014. Sylvia achieved her Accredited Investment Fiduciary (AIF®) designation in 2017.
Ben Ritter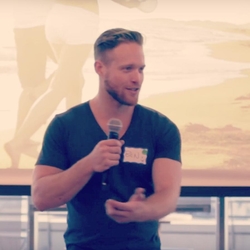 Personal and Executive Consultant
Benjamin Ritter, MBA, MPH, EdD candidate is a leader in the fields of personal and professional development. He is the founder of Live for Yourself (LFY) Consulting, which provides personal and professional consulting services, quarterly personal development and community-focused events and the LFY podcast. Most of his time is spent providing personal and professional consulting targeted at helping others learn how to live for themselves. His services transform clients through a focus on cultivating alignment in the areas of life, intentions, values, and expectations. Previously, Benjamin Ritter was a prominent dating and relationship coach, co-founder of Suave Lover, co-host of the Suave Lover podcast, author of the Essentials, and creator of The Breakup Supplement. He truly believes in living a life without limits while making the most of the limits we currently have set for ourselves.
Nicole Vasquez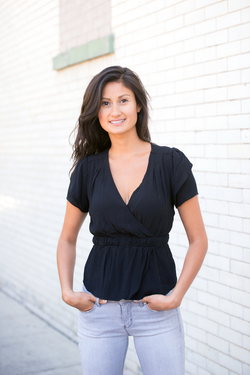 Business Owner, MBA
Nicole Vasquez, MBA, creates workspaces that accelerate productivity, connect people, and inspire collaboration. Her daily mission is to help other people pursue their passions while connecting them to the opportunities and resources needed to achieve their goals. Nicole is committed to supporting small businesses, promoting individuals doing great things in Chicago, and building shared communities through local outreach, collaborative events, and strategic partnerships. Nicole was named one of the "35 Under 35 Making an Impact in Chicago," won the 46th Ward Innovator Award, the RedEye Chicago Big Idea Award for Community, and was a Professional Fellow through the U.S. Department of State traveling to Europe to speak about entrepreneurship, building collaborative communities, and managing coworking spaces. In addition to being founder of The Shift, and co-founder of Second Shift (named 'Chicago's Best Coworking Space in 2017), Nicole is the Chief Community Officer for Deskpass, and a coworking space consultant helping people to start, build, and manage shared collaborative spaces. When she's not geeking out about coworking and community building, she travels, writes, and learns about the world through observations and conversations with people. Find her on Twitter at @NicoleRVasquez. Find her companies on Twitter at: @TheShiftChi, @SecondShiftChi, and @DeskpassHQ
Danielle Dettore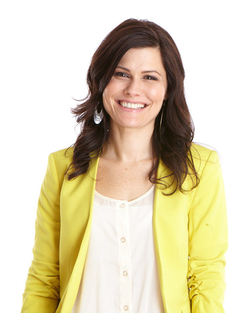 Make-up artist
I have a deep passion for the beauty industry and I enjoy the transformation process and making people feel good from the inside. I love having the ability to connect with my clients and make them feel comfortable and confident. I strive to bring out the best features in my clients, all while keeping it natural. My experience includes local and national television, film, print, runway, bridal, special events and business professionals. I currently reside in Chicago and pride myself in making an active and healthy lifestyle a priority. I genuinely love meeting new people and I look forward to hearing from you.
Sandra Kintzel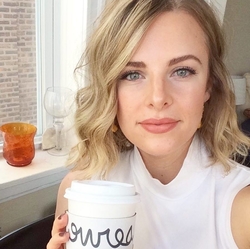 Registered Dietitian
Sandra is a Registered Dietitian with a business degree, who has a desire to increase people's access to healthy meals. She works at a food company, managing food service personnel, in addition to being the school liaison. Sandra is a devote naturopath who believes that a well balanced meal and proper exercise can work wonders on sustaining a good quality of life. When not at work, Sandra enjoys attending Formula Fitness Club classes, discovering new music, listening to podcasts on every subject and sitting on the board for the Chicago Academy of Nutrition and Dietetics.
Vineeta Santoshi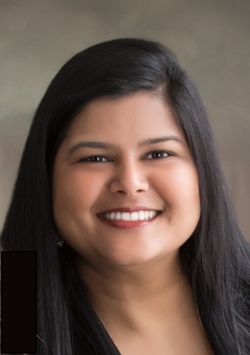 Founding Partner/Chief Creative Officer – Chutney Devis
I'm Vineeta, I feel very blessed and lucky to have grown up around the world thanks to my dad's job. It's what brought us to Chicago, the city I love and have been in for 20+ years. I have a background in Graphic Design and Hospitality. I launched a small South Indian food business with my business partner Uma in 2016 and am so proud of what we have created. The hard work, passion and dedication is starting to show! I'm passionate about food and travel. I also love art, dance, theater and foreign films. I love connecting with new people and also connecting with others.
John Supera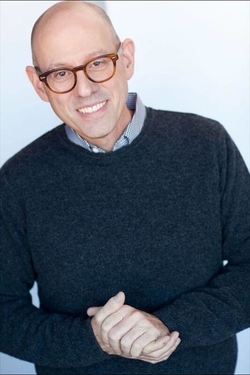 President of Supera Asset Management
John is President of Supera Asset Management, a 3rd generation real estate investment firm. Supera owns apartment buildings throughout Chicago's Northside and has an extensive portfolio of investments in office, retail and industrial properties outside of Chicago. In partnership with other firms, Supera has developed numerous townhome and condominium projects. John is single Dad of three-ages 18, 16 and 11 and lives in Lincoln Park. He loves design of all mediums. He supports various charitable and arts organizations and especially enjoys his volunteer work at a food service program in Uptown. John is a curious fellow and is exploring all sorts of new and different paths.
Erica Bishaf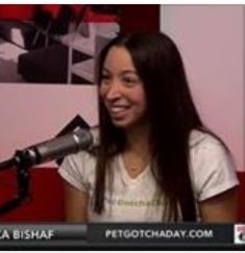 Founder & Leader of the Pack at Pet Gotcha Day!
After 15 years working as a global market researcher & strategist, Erica Bishaf decided that it was time to combine her passion for animal welfare with her background in virtual reality to create Pet Gotcha Day!, the first website to use immersive video to find forever homes for all adoptable pets. Erica also is the Executive Director of the Pet Gotcha Day Foundation, a 501(c)3 charity dedicated to providing care for the most vulnerable pets in the shelter system. She lives in Chicago with her dogs Ashley (14), Einstein (7) and Piper (3) as well as her human child, June (3). Erica loves Spain and speaking Spanish, tap dancing and volunteering as a math tutor for Chicago Public School students."
Mu-Hsien Hsieh Lee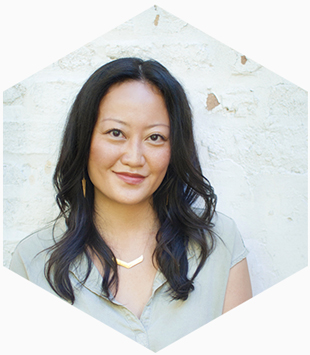 Independent Creative Director & UI/Visual Designer
Through the years my design focus has expanded beyond digital screens to that of the elusive "balanced lifestyle." My first steps in this direction began when I studied to become a yoga instructor, where I was most touched by the philosophical wisdom and depth it offered in leading one to find harmony within our mind/body/spirit. Emboldened to live life "on purpose," I left my role as a Creative Director at a demanding digital agency to pursue independent projects that would offer greater social impact and flexibility/control of my time. In designing my lifestyle, I made sure to weave in travel, creative explorations (whether it was behind a camera or cooktop) and plenty of savoring… constantly in pursuit of a better lifestyle in the midst of the "I'm so crazy busy" modern life, I co-created Live Like You're Traveling, to turn every day into an adventure, inspired by the heightened state of wellbeing when we travel. —> Take a peek into my aesthetic Muhsien.com or get ideas to LiveLikeYoureTraveling.com
Yael Brunwasser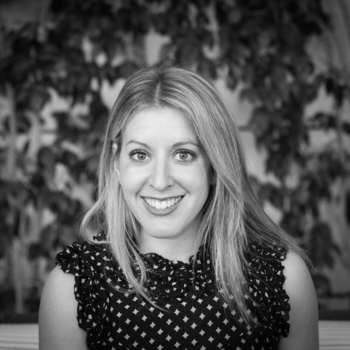 Director of Volunteer Services at the Jewish United Fund
Yael Brunwasser has a strong bent towards social impact. She has spent her career devoted to the nonprofit sector, empowering community to give back whether of their dollars or their time. As the Director of Volunteer Services at the Jewish United Fund, one of Chicago's largest nonprofits, she oversees disaster relief, the legal clinic, corporate volunteering and large-scale days of service. Her passion, however, is finding people's passions. At work, she channels this skill to help volunteers find their perfect placement, in life she is highly curious about everyone she meets. Outside of work, she gravitates towards international development, uplifting women worldwide and creating cultural bridges. She loves to travel and see live music. Yael has an eclectic mix of friends, is well-read and always knows the latest hot spots – whether in Chicago or around the world. She is charismatic and warm and conversations with her are never boring.
Anna and Daniel Marinez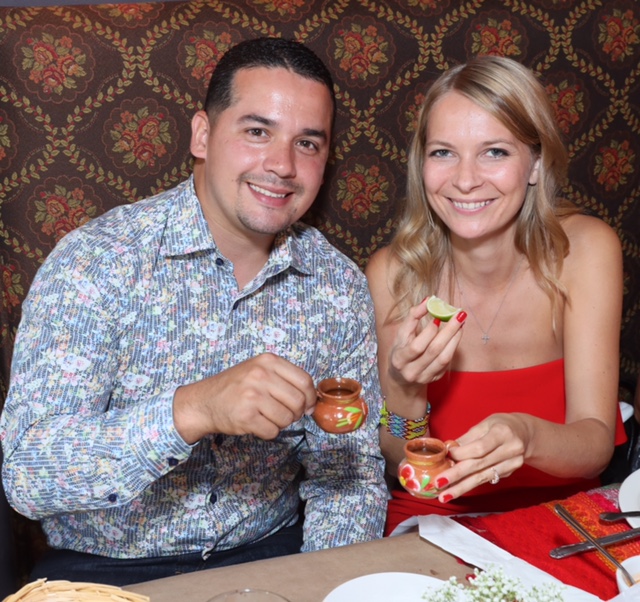 Aflac representatives
Anna and Daniel Marinez are successful sales professionals since 2007 and started being more food focused since 2011. Anna studied Business from Latvia. She is the Cancer Ambassador for the Aflac Children's Cancer Center of Atlanta. She has been named to Aflac President's Club, Builder's Club, and Million Dollar Club. Daniel studied Neuroscience at UIC. He is President of the Rotary Club of Cicero, Berwyn, and Stickney. He is President of his homeowner's association. He is Vice-Chair of the Junior Board of the Catholic Charities. He is Board member of Latino Professionals for a Cause and Chicago White Sox Young Professional Board. Both Anna and Daniel are part of Angelic Farms and Nourish by Nature Coop. Both Anna and Daniel have achieved high sales to achieve Aflac's National Convention for nine consecutive years. Anna has achieved top 85 sales professional four years running. Anna and Daniel frequently attend dinners at Mint Creek Farms and stay at the Green House B&B. They have a passion for eating, cooking, and sharing locally sourced food. They constantly looking to find new restaurants or place that provide local foods. Anna is especially interested in anything related to healthy living. They look forward to hosting Paul Sippil's Community Dinning dinners. Anna and Daniel reside in the Bridgeport Neighborhood of Chicago.
Uma Vaiyapuri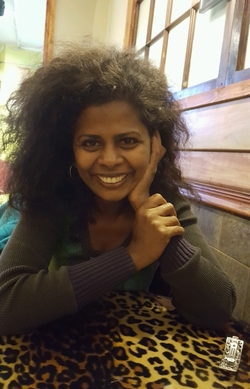 Co-founder, Chutney Devis
I am Uma, born and raised in India and moved to the US in 1997. I have a Bacherlor's degree in Electronics and a Masters in Computer science. I had a career in IT for 16 years and quit my job in 2014 to pursue my passions. I have a South Indian Food business where we create healthy clean products.My business partner Vineeta and I are passionate about good food and are excited about sharing the South Indian cuisine. My love for cooking started with my dad who taught me cooking as a teenager. In my opinion he is the best chef I have known. I am passionate about healing the human body through food and I also believe and practice healthy eating. Body, mind and spirit are connected and when we nurture one we nurture the others as well. 
Molly Cantrell-Kraig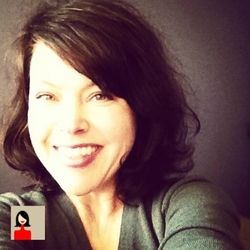 Social Media Consultant, Entrepreneur
In addition to serving as a social media consultant for agencies and businesses in Chicago, Molly Cantrell-Kraig is the founder of the nonprofit organization Women With Drive Foundation. A Chicago resident for almost five years, she loves to explore the neighborhoods, looking for fun and interesting things to do. Among her interests are libraries, museums, the lake, bike rides, the arts, gardening and travel. She is an amateur foodie who believes in the power of conversation across a communal table (and is still learning about how to create culinary masterpieces), which is why she is part of the Community Dining experience.
Eric Liu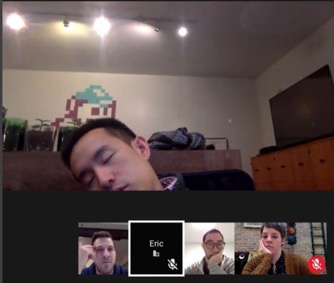 Software company founder
Eric runs a software company used by property managers and real estate agents to get credit reports for prospective tenants. He loves Chicago but hates Chicago winters so often travels to warmer places during the winter. Likes country music, whiskey, ice cream, and making things. Pop culture dunce. Eric enjoys writing about himself in the 3rd person.
Laine DeLeo
Founder of Fast Lane to Health
Laine DeLeo is an eight year Little Italy, Chicago local and an advocate for great food and wellness who aims to eradicate the bad reputation that healthy food often receives. By making all of her food offerings delicious and nutritious, she hopes to make healthy hip and lead people to live well. Laine also loves yoga, fitness, and travel as well as meaningful conversations that allow her to share her opinions – or really any conversation where she can share her opinions, a skill at which she greatly excels. In fact, if sharing opinions was a sport, she would be a perennial all star and likely first ballot hall of famer! In addition, Laine enjoys using her creativity and entrpreneurial spirit by writing (check out her blogs at thenutritarian.org and fastlanetohealth.com), developing her own healthy food products (her superfood fudge brownies have recently been upgraded from "quite good" to "off the charts!") and simultaneously immersing herself in other projects such as volunteering for organizations with a focus on nutrition and organizing yoga and wellness retreats. Overall, Laine is a "make it happen" kind of girl who does not believe in barriers or restrictive rules such as showing up on time (this is how she builds anticipation). She is not always well-behaved, but also understands that well behaved women rarely make history. This is all part of her charm.
Alex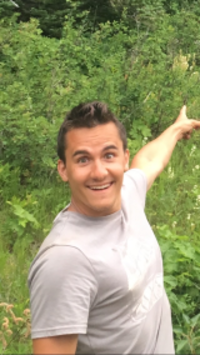 Business Owner
Currently splitting time between running a destination wedding start up, DESTIFY, and building Occip, an alternative data project, using deep learning to create machine vision applications in the vehicle classification space. Sample interests: reducing personal ignorance, AI, value investing, chess, poker, programming, economics, philosophy, linguistics."
Dave Brethauer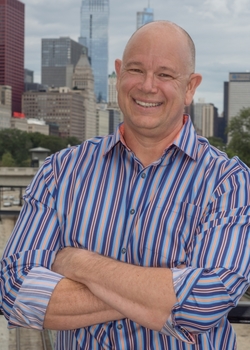 Optimal Performance Coach
Dave is a retired, self-employed, serial entrepreneur. From the Marines, to Corporate IT to working as an Independent Consultant to farming with 17 years of being Mr Mom thrown in for good measure. Dave is an author, speaker, coach, internet/affiliate marketer. Years of gym time have left him battered and bruised but has been able to keep his (warped) sense of humor!
Tina Mari Rucker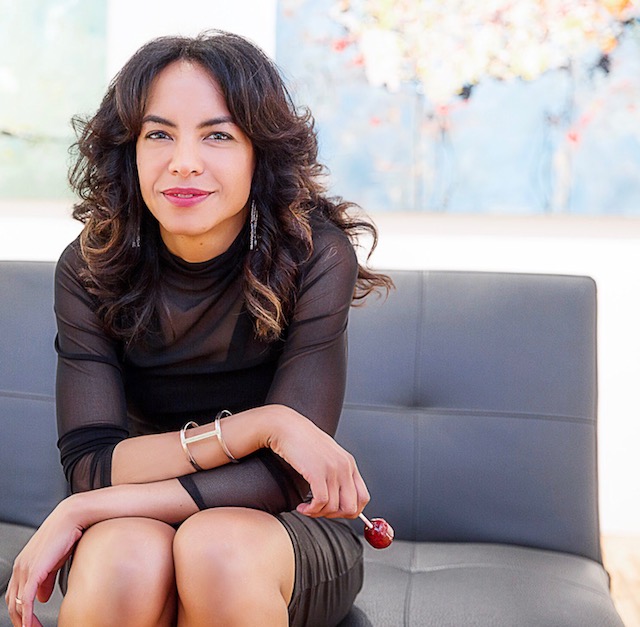 Contemporary Artist
Tina Mari Rucker, TMRucker.com, is a contemporary artist living in Chicago, born in San Juan, PR and grew up in Georgia and South Carolina. She attended Columbia College Chicago where she received her BA in filmmaking. She produced and directed a documentary, Numu Tekwa, Speak Comanche. It's based on the Comanche Tribe and Language Preservation committee's efforts to preserve their language and culture. She later received a MFA from the University of Illinois at Chicago where she produced and directed films titled, My World Will Be All Right and aMBitIOn. After graduate school, she began to focus her time with abstract paintings. She organized and created pop up exhibitions a couple times a year throughout Chicago. Her current work goes beyond abstract and touches on two-dimensional portraits. Her method is to convey the expression of her thoughts. Her art are her paintings, films and any medium she uses to express her feelings. No matter what medium, her goal is to create works of art that focuses on a specific story or idea that is on her mind by using a visual language using imagery, color and placement to communicate her narrative.
Lou Bank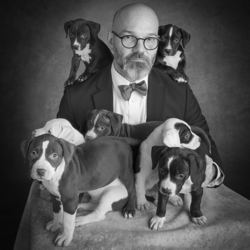 Entrepreneur, Principal at Ten Angry Pitbulls
Lou Bank has sold more copies of a single comic book than anyone else in America. He helped bring Pokemon to the masses, Star Wars to the cereal aisle, and Morimoto to the beer geeks. He launched the first soundtrack to a novel and the second major ebook deal, and helped start the lobbying group that has eliminated the incest-exception laws in seven states and convinced the feds to overhaul and fund their Internet Crimes Against Children program. He created a line of T-shirts featuring fictional businesses from obscure novels, popular music, and Shakespeare plays; led a team that brought a struggling non-profit back to solvency, and helped fund the building of a library, the replanting of agave, and the maintenance of a water reserve in rural Mexico by leveraging the artisanal agave spirits from those same communities." Testimonial: "Paul Sippil knows how to fill a room with interesting people of divergent views, and to get that group talking, as an actual group. It was refreshing to have disagreements without any indignation. I look forward to more dinners.
Daphne Paras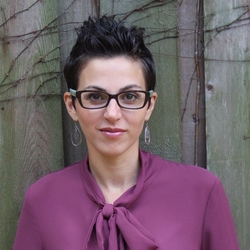 Certified Facilitator
Daphne Paras is an active Warrior Goddess Facilitator and Firewalk Instructor. She leads people by igniting the fire within them. Her passions include firewalking, downhill skiing, and remodeling her home. Daphne is also a loving mother of three (her two girls and her affectionate dog Franklin) with an appetite for risk and adventure. Her take-charge attitude and fiercely indepdent nature come through clearly when you meet her. As you get to know her better, you may uncover elements of vulnerability, revealing her layers and complexity. This level of depth may be too much for you to handle, and she's ok with that because she knows she's a lot to handle, but still totally worth it. If you are up for the challenge, be ready to meet a self-aware,energtetic, and vivacious woman of high value who knows what she wants. Just make sure you are ready because Daphne is not for the faint of heart! If Daphne were a drug, she would come with the following description: Take only in small doses at first, unless you are deeply grounded, as she could unsettle you in a way that you are not ready. Each small dose has significant potency and the potential to heal a wide range of phsyical, emotional, and spirtual ailments. Possible side effects include feelings of withdrawal, addiction, obsession, and overstimulation. Those with high blood pressure should consult a physican before usage.
Carlos Currea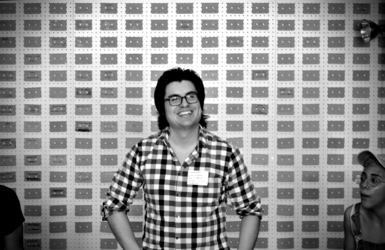 Director of Coffee & Conversation, Visionary, Community Builder, and Entrepreneur
Carlos is driven by his passion to do good in the world. Whether it was starting a constructive dialogue forum at his university which continues to serve the community to this day, founding a social good company which produced a revolutionary web application, or bringing together creatives from every corner of Chicago as the current Director of Coffee & Conversation, he knows what it means to be the face of an organization and shoulder the responsibility for its success. Carlos is always looking to meet people who share his enthusiasm for finding ever more inventive ways to do good, to forge long-lasting relationships with fellow visionaries who share his vision of a better world."