Events

Global Culinary Activism Series Part 2 with Nari Safavi and Sean Lemaster (Including Wine Tasting from Boisset)
May 19, 2017 @ 7:00 pm

-

9:00 pm
We live in an era that is begging for innovative activism approaches.  Food has always been a bonding agent in the history of humanity and its potential as a conduit for conveying ideas has only come to fore recently.  By combining the experience of travel and learning from chefs who wanted to change the world along recognizing with food's ability to humanize cultures to one another, you may have a powerful tool for activism at the micro level as well as become a popular figure in your social circles. Nari Safavi will present stories and dishes from his privilege of "Hang Around Time" with great culinary artists from the Spanish, Italian, and Iranian traditions and contemplate historical scenarios as to how common dishes in these traditions may have traveled from one to the other. In addition, Home Cook Sean Lemaster, founder of
Lemaster Family Kitchen
, will discuss his experience working with Chicago chefs and how he developed four international seasonings.  Join us for the dinner event of a 3 part series of exploration of narratives of creativity as we hop around the continents and recipes.
Sign up here:
https://globalculinaryactivism.eventbrite.com
Menu
Kufteh Tabrizi (Persian Meatballs, the broth it is cooked in is a separate course)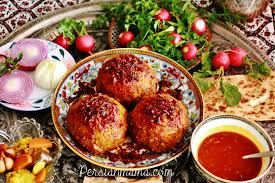 Paella Valenciana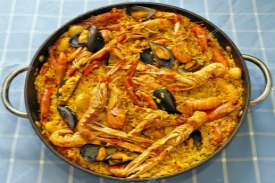 Mushroom & Saffron Risotto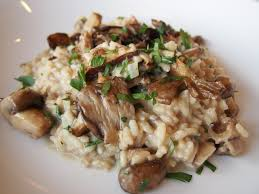 Maust o Khiar (Persian Cucumber & Yogurt Appetizer)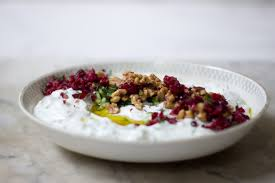 Kuku Zereshk (Persian Kitsch with Barberries)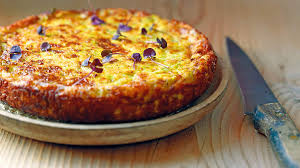 Tortilla de Berenjena (Spanish Eggplant Omelette)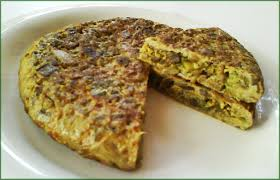 Nari Safavi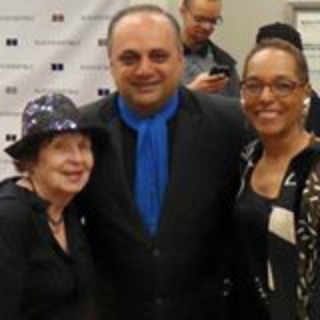 Proximity to innovative souls and witnessing the creative process is a great passion of Nari Safavi.  He is a cultural entrepreneur, author, and a commentator at WBEZ-NPR Chicago and his backgrounds in Chemistry and Philosophy give him skills for exploring the nature of truth as well as what level of carmelization makes a tasty Ragu Bolognese.
He is the Global Cooking Smackdown Champion of WBEZ with his recipe of Ghormeh Sabzi, borrowed from the tenth century Persian / Moslem renaissance man, Avicenna ( Ibn e Sina ).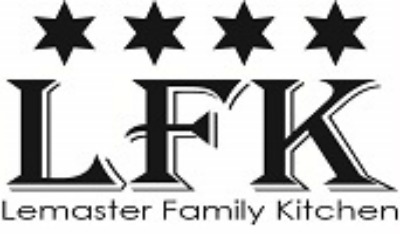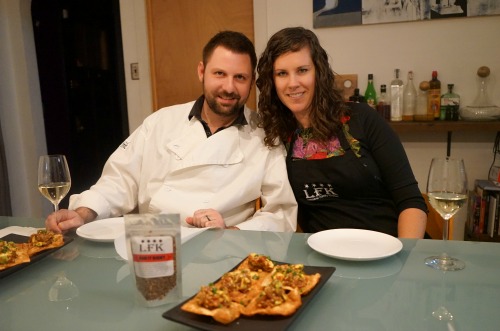 Husband and wife duo Sean and Chelsi Lemaster started with a goal of making cooking at home every day affordable and easy for them.  Sean has worked all of his life in restaurants and bars from busboy to manager. Although spending most of his time as a Bartender Sean has always taken a serious love for food and the art of cooking!  Working for several great Chicago chefs Sean always had one eye on the kitchen and picked up as much as he could.  Chelsi working a typical schedule was always happy to test Sean's creations and keep him humble after a long day's work.  After experimenting over the course of years Chelsi and Sean developed four seasonings that they just had to share with the world.  So everyone can make all kinds of international meals with just four pouches of goodness and whatever you have in your refrigerator or pantry.
LFK is all about quality handmade products to simplify and elevate your home cooking.  We fresh grind our chilies and spices coarsely to provide a unique potency of flavor.  Our four regional blends are carefully created to be complex, yet very versatile so go ahead and make the most of your pantry.  The possibilities are surprising and endless!
Special Offers:
A gift pack of spices from Lemaster Family Kitchen for the first 20 guests who buy a ticket.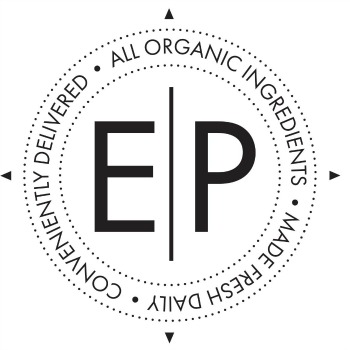 Guests as first time customers will also receive a unique $20 off promo code toward Eat Purely, a great service that delivers chef-crafted, all organic meals to resident's doors in 20 minutes or less.
Guests will also receive a $10 gift card for purchases of $50 or more (excluding alcohol) at Local Foods, a food hub that sits at the center of a family of interconnected businesses built to increase responsible food processes (more about Local Foods below).
Ingredient sourcing: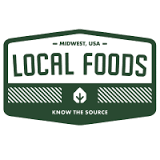 We connect Chicago to the best of the Midwest
We work directly with Midwest brands and vendors to ensure quality, freshness, robust community and support of our local food systems.
Special Sales at Local Foods (1427 W. Willow St. in Bucktown):
Third Tuesday of every month:
Specials on Mighty Vine tomatoes:  2 retail cases of cherry tomatoes for $4 (usually $6)
Tomatoes on Vine: $0.99 (usually $2.99)
Yellow beefsteak tomatoes: $1.49 (usually $2.99)
Cherry tomatoes on vine: $1.99 (usually $3.99)
Every Wednesday:
25% off all wine
Third Wednesday of every month:
30% off all produce and 50% off select produce

A Svigos Family Tradition Since 1979
We began in 1980 with our original location at 2626 Devon Avenue, on the corner of Devon and Talman,  in Chicago's Rogers Park neighborhood. Initially named North Water Market, the name changed and is now known as Fresh Farms International Market.
Throughout thirty plus years of Fresh Farms existence, the Rogers Park neighborhood has changed immensely to become the community it is today. As a result of this change Fresh Farms changed too. As the cultures within the neighborhood changed, so did Fresh Farms. Fresh Farms grew with the community and still operates this location today which has become a main source of the community's unique food needs. At Fresh Farms we have built our mission and operating philosophy upon the unique customers and over three decades worth of daily experiences we have had that, when brought together, form our community.
We know that a grocery store's success is built upon the ability to identify and cater to the specific needs of the store's community. In order to make our customers as happy as possible we strive to provide products and services of only the most excellent quality. As a result, Fresh Farms is successful throughout Chicagoland's diverse neighborhoods in offering unique, culturally specific products that reflect each community's needs. As we have, and continue to, become a staple within various Chicago communities by listening to and fulfilling your community's needs, Fresh Farms International Market is proud to be your community grocer!
Mission Statement:
Our mission is to make Fresh Farms International Market the most worthwhile shopping experience in the marketplace by identifying our customer's preferences, and efficiently meeting their needs. We also work with our suppliers to improve our offerings, to lower costs and to create a working relationship with them that is worthy of their very best resources and continued commitment.
We take great pride in our dozens of years of superior customer service, excellent product variety and fair and affordable prices. These basic concepts are found throughout every aspect of our business, today. From the storefront to the back dock to the head office, our commitment to customer service, quality, efficiency and affordability filter through every level of the company as we strive to offer our wide customer base a rewarding shopping experience.
Operating Philosophy
At Fresh Farms, our operations are directed toward seeking out and acquiring the highest quality products from around the world in order to bring them to our Fresh Farms locations that have been uniquely tailored to your communities needs. Our family accepts nothing but the highest level of customer service within our stores as we strive to bring our customers the most pleasurable shopping experience, of the highest value. We canvas the globe for unique products so that our customers do not have to travel far and wide searching for them; we bring the world to your table.
 Aussie Beef & Lamb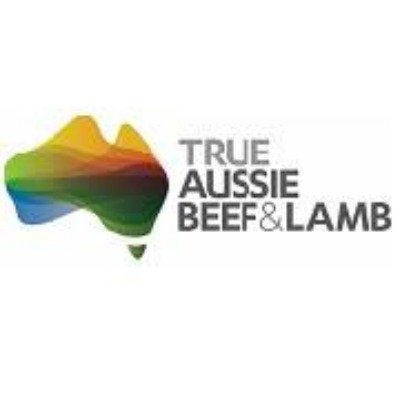 Australians are passionate about quality and safety when it comes to red meat.  From farmer to plate, we've been working on that for more than 200 years.  We take pride in what we do and we don't cut corners.  We trust each other because we're in this together. We also understand the importance of consistent quality for our customers. We care about our animals and we care about our products.  We're lucky in Australia – we've got more than we need. Great produce, healthy products and abundant choice.  We'd like to share that with you.  That means you can enjoy top quality Australian cuts of meat whenever you want.  Our food, your table, enjoyed the world-over.
For more information, please go to:
http://www.australian-meat.com/
http://www.australian-lamb.com/Lamb/
http://www.australian-beef.com/Beef/
Facebook: https://www.facebook.com/aussiebeeflamb
Instagram: https://www.instagram.com/aussiebeeflamb/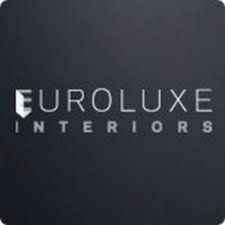 Euroluxe Interiors (www.euroluxeinteriors.com) is an established business, continuously growing and evolving, offering a unique combination of professional design service in conjunction with a wide variety of modern cabinetry, interior doors, bathroom vanities and transformable furniture – all offered through one studio showroom. We provide interior design, space panning, floor plans renderings and procurement based primarily on the product selection in our showroom. In some cases, we manage installations, minor build-outs and specification of supplemental products such as countertops, appliances, plumbing fixtures, lighting and more that we source elsewhere.
While our primary focus is on contemporary European kitchen cabinets and vanity sets, we have a great selection of virtually all home furnishings and other remodeling products, such as closet systems (walk-in and wardrobes), beds and bedroom furniture, living and dining room furniture and home décor. In early 2014 we've created Tangible Interiors with it's own showroom and online presence (www.tangibleinteriors.com) to farther promote products described above.
Gene Sokol, the founder of Euroluxe Interiors, has over 15 years of experience in supplying European remodeling products to the United States.  The journey into this field began for Gene in 2003 when he started working as a managing partner of Ernida LLC where he introduced a high end line of cabinetry from Czech Republic along with interior doors from Italy and other products to customers throughout U.S.  During his time at Ernida, he specialized in supplying cabinetry to a booming residential development market working closely with individual customers, designers, architects and developers.
In 2009, Gene took his practice to the next level by heading up his own firm – Euroluxe Interiors.  He continued to expand and diversify by developing more trade contacts in Italy, the world leader in home furnishing and design.  In April 2010, Gene traveled to Eurocucina 2010, trade fair in Milan that is considered the most important event for the trade worldwide.  While browsing displays of the most innovative and respected companies, he reinforced previously developed contacts and built many new business relationships.  As a result, Euroluxe Interiors is able to offer a wide range of products far beyond what was previously offered by Ernida LLC and includes several kitchen, doors and vanity set manufacturers, shower and closet systems, various furniture and even custom carpet makers.
"European Luxury Within Reach" is what we offer to our demanding customers by carefully researching design, budget and technical requirements of the project, providing comprehensive plans and estimates, facilitating speedy and safe delivery and following up during installation to insure 100% customer satisfaction.  We have direct relationship with our European suppliers, without costly "middleman" companies, thus insuring the best price possible is passed to the end consumer.