Events

Garden to Table Pop-Up Dinner Series: Food as Medicine
April 20, 2017 @ 7:00 pm

-

10:00 pm
Join Community Dining,
The Yellow Tractor Project
, and
Dr. Geeta-Maker Clark
who will speak about the value of engaging in the means by which we fuel oursevles for an evening filled with nutrient-dense, healing, and garden-fresh food prepared by skilled home cook Hanne Dobre at
Euroluxe Interiors
, a Chicago based direct supplier of Italian cabinetry, interior doors, vanity sets, shower cabins, walk-in closets and other products.
Sign up here:
https://gardentotablepopup.eventbrite.com

The Yellow Tractor Project was founded on the belief that the first step toward a healthier nation and a healthier world lies quite simply in how we nourish our bodies and that everyone should have access to a healthy diet as a human right.
Through the simple act of creating a garden, we empower individuals and organizations to lead and to deliver better health, nutrition, and well-being by making gardening accessible everywhere. To that end, we provide all necessary quality and environmentally-responsible materials and ongoing education to sustain gardening success. The Yellow Tractor Project holistically brings the knowledge and resources to grow fresh, healthy and affordable food anywhere, concentrating especially in underserved areas.
Wendy Irwin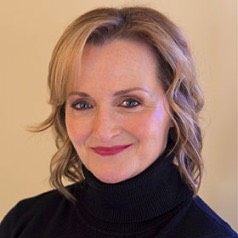 Wendy Irwin believes that the first step toward a healthier nation and world lies, quite simply, in how we nourish our bodies.
In 2009, Wendy co-founded The Yellow Tractor Project (YTP), a non-profit organization whose mission is to empower people to lead heathy lives by making gardening accessible everywhere. Aiming now to reach adults where they spend most of their lives, in the workplace, Wendy founded Yellow Tractor, a social enterprise and market leader creating garden-based wellness in the workplace.  Yellow Tractor combines nature, education and technologies to promote healthy lifestyles and well-being. She holds a B.A. in Philosophy and English from the University of Texas and Post Graduate Certification in Research, with a concentration in Case Law. Wendy was named by Good Magazine, in collaboration with GAP, a member of the GOOD100, a community of global change-makers who demonstrate what it means to be a global citizen.  She is active in Social Enterprise Chicago (SEA) and serves on the Social Impact Leadership Council for New Sector Alliance.  Yellow Tractor is a Goodcity Chicago winner and was nominated for a Chicago Innovation Award.
Geeta-Maker Clark, M.D.
Dr. Maker-Clark has always held the belief that any meaningful healing must involve the mind, body and spirit, and that whenever possible the most natural and least invasive intervention serves the highest good of the person. She has pursued study with traditional healers, midwives, herbalists and energy healers in many countries around the world including Brazil, Belize, India, Venezuela and Cuba and is fluent in Hindi and Spanish.
She is a graduate of the University of Arizona Fellowship in Integrative Medicine, under the supervision and mentorship of Dr. Andrew Weil, and recently travelled with him to Cuba to study the system of natural medicine that has been In place there for many years. She is a certified prenatal yoga instructor, and a practicing yogini for the last 20 years. Dr. Maker-Clark relies heavily on the use of food as medicine in her approach to healing, as well as herbs, botanicals, breath work, conventional medicines and healing practitioners in the community. She has lectured widely on the use of the anti-inflammatory diet to the medical community and to the public at farmers markets, yoga festivals, community organizations, schools, and through her popular Food as Medicine classes with Chef Ellen King. She is on the board of several groups including:
The Heartwood Women and Cancer program – a local foundation that provides integrative services to low income women with cancer.
Food Tank – a think tank that offer solutions and environmentally sustainable ways of alleviating hunger, obesity, and poverty.
Health and Medicine Policy Research group – a social justice organization dedicated to health care for all people.
At one of my recent workshops,- a yoga, dance and food experience designed to release stress- a woman said to me "I have never met a doctor like you before, you seem so….free!" That comment made me smile. Many of us in medicine are not enjoying it as we once did, or as it is now….a system that rewards intervention and quick visits.
I have managed to navigate a different route, and that has brought me great satisfaction and the reward of helping people find a path to healing…. but it has been a route with many twists and turns. My parents are from India and moved to Chicago in the 60's when the US was recruiting doctors to come fill the gap. Growing up I was awed by the power that my father, who is a surgeon, had over his patients. It was not a wieldy, controlling power, but rather a gentle and kind trust that he created, and when he took me to the hospital to round with him….I could see it and feel it. That seemed like the right kind of job for me. He showed me that being a doctor is not just a profession, it is a calling and a noble one at that. My earliest thoughts of career were rooted in this concept of the great privilege a physician has to be able to explore and repair another human being. My mother is an amazing cook, and brought many of our family traditions into home life. When I was sick, it was honey, ginger and turmeric that went into my mouth, though begrudgingly. Dinner was a mix of cooked vegetables and curries and onion, and the house smelled of spice and savory when she was in the kitchen. It took me some time to appreciate these things, but they were a part of my life nonetheless, and became a part of the way that I learned how to heal and think about health.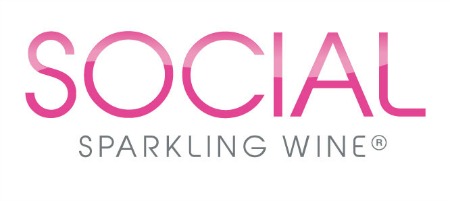 We believe life is meant to be enjoyed and and that we enjoy life more when we are connecting with those we love & when we are healthy.  SOCIAL was created to enhance our precious moments and complement our healthy lifestyles.  Finally something actually good made by someone who really cares…
A STORY ABOUT OUR FOUNDER
Diagnosed with Thyroid Cancer at 26, Leah Caplanis had to make a decision.
She'd spent 8 years in the corporate world working for NESTLE growing brands she didn't believe in.  Healthy eating has always been a passion of hers and selling something she wasn't in alignment with was making her stressed, run down, and uninspired.
Meet Leah
She educated herself at the Hippocrates Health Institute and Kushi Institute of Macrobiotics, and experienced first hand holistic modalities such as Ayurvedic, Biofeedback, Homeopathy, Hyrdotherapy, Bowen Therapy, Sound Therapy, and more.  She quit drinking for three years, went vegan for three years, and utilized herabl remedies to literally draw the cancer cells from her body.
Even though spirituality was always important to her, this healing journey brought Leah even closer to her faith and the validation that the mind is a powerful tool that creates our own realities.
After three years not giving up on her goal to heal holistically, Leah was healed from cancer.
Redefining Sparkling Wine
Now Leah is living the life she's always wanted.  She is manifesting her dream lifestyle, her dream of becoming an entrepreneur, and serving others by providing something that she feels can make their lives better.
Going through cancer taught Leah the importance of CHOOSING to enjoy each day and that connecting with friends and family is #1.  She saw so many of the downsides alcohol was having on those around her and wanted to create an option that allows everyone freedom to connect AND enjoy alcohol, tonight AND the next day.  The freedom to enjoy life!  And so she created SOCIAL Sparkling Wine.

We started Chapín Coffee because we believe that every child has the right to grow to their full potential.  It began with an idea: what if we could transform our passion for specialty coffee into a force to end chronic childhood malnutrition in Guatemala?  Five years and many beans later, that's exactly what Chapín Coffee is empowering coffee lovers to do. For every bag of coffee you buy, Chapín serves school meals to children living in rural Guatemala through our partnership with the NGO Pueblo a Pueblo.  Your purchase of Chapín Coffee helps to end hunger in the coffee-growing communities of Guatemala, where 3 of every 4 kids suffer from chronic malnutrition.
Thank you for changing the lives of these children, one cup of coffee at a time!
Special Offers: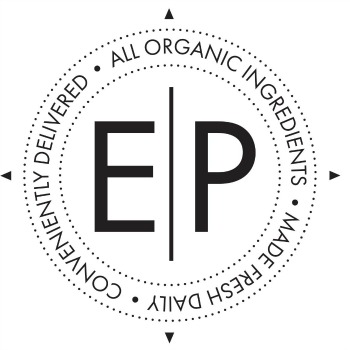 Guests as first time customers will also receive a unique $20 off promo code toward
Eat Purely
, a great service that delivers chef-crafted, all organic meals to resident's doors in 20 minutes or less.
Guests will also receive a $10 gift card for purchases of $50 or more (excluding alcohol) at Local Foods, a food hub that sits at the center of a family of interconnected businesses built to increase responsible food processes (more about Local Foods below).
Ingredient sourcing: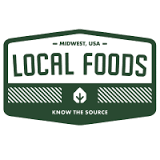 We connect Chicago to the best of the Midwest
We work directly with Midwest brands and vendors to ensure quality, freshness, robust community and support of our local food systems.
Special Sales at Local Foods (1427 W. Willow St. in Bucktown):
Third Tuesday of every month:
Specials on Mighty Vine tomatoes:  2 retail cases of cherry tomatoes for $4 (usually $6)
Tomatoes on Vine: $0.99 (usually $2.99)
Yellow beefsteak tomatoes: $1.49 (usually $2.99)
Cherry tomatoes on vine: $1.99 (usually $3.99)
Every Wednesday:
25% off all wine
Third Wednesday of every month:
30% off all produce and 50% off select produce
Hanne Dobre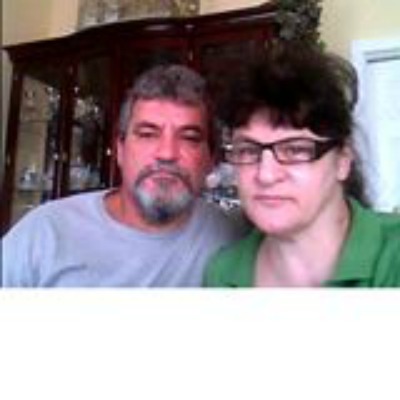 Me and my lovely husband Teo moved in 2002 to Chicago and we love this city.  I am German and Teo is Romanian and we cook mostly European food.  I am a cake and pastry lover and could bake just the whole day long.  We both enjoy to garden, eat fresh veggies and fruits, hand picked, and sure it is without any pesticides. We also have 2 bee hives in our back yard and 2 quince trees, just delicious.
Why I Share Meals
learning about new food and traditions from other people and enjoying great food without me cooking it and not having the atmosphere of a restaurant.
Places I've Traveled
I was living for 10 years in Romania and have traveled in this time to Hungary, Austria, Poland , Slovakia, Czech Republic. Holland, Belgium, France and Germany
What I Read, Watch, and Listen To
I love the Gaither Vocal Band, Michael English and David Phelps. Biographies like from Joni or Billy Graham. Family Feud, Seinfeld, minute to win it, animal planet, how is it made and food network almost all shows.
A Memory of a Home-Cooked Meal
Sitting at aunts Erikas table with the whole family and just feasting on all the great stuff she all the time made. Sitting at a nice set dining room table with the good china and having a advent coffee with all the great Christmas cookies and cakes we baked in the month of November, just priceless.
Who I'd Like to Have a Meal With
Billy and Ruth Graham with Mother Theresa, about feeding and serving people with all there heart.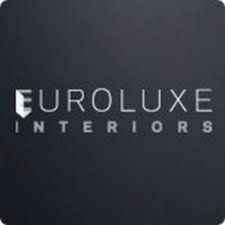 Euroluxe Interiors (www.euroluxeinteriors.com) is an established business, continuously growing and evolving, offering a unique combination of professional design service in conjunction with a wide variety of modern cabinetry, interior doors, bathroom vanities and transformable furniture – all offered through one studio showroom. We provide interior design, space panning, floor plans renderings and procurement based primarily on the product selection in our showroom. In some cases, we manage installations, minor build-outs and specification of supplemental products such as countertops, appliances, plumbing fixtures, lighting and more that we source elsewhere.
While our primary focus is on contemporary European kitchen cabinets and vanity sets, we have a great selection of virtually all home furnishings and other remodeling products, such as closet systems (walk-in and wardrobes), beds and bedroom furniture, living and dining room furniture and home décor. In early 2014 we've created Tangible Interiors with it's own showroom and online presence (www.tangibleinteriors.com) to farther promote products described above.
Gene Sokol, the founder of Euroluxe Interiors, has over 15 years of experience in supplying European remodeling products to the United States.  The journey into this field began for Gene in 2003 when he started working as a managing partner of Ernida LLC where he introduced a high end line of cabinetry from Czech Republic along with interior doors from Italy and other products to customers throughout U.S.  During his time at Ernida, he specialized in supplying cabinetry to a booming residential development market working closely with individual customers, designers, architects and developers.
In 2009, Gene took his practice to the next level by heading up his own firm – Euroluxe Interiors.  He continued to expand and diversify by developing more trade contacts in Italy, the world leader in home furnishing and design.  In April 2010, Gene traveled to Eurocucina 2010, trade fair in Milan that is considered the most important event for the trade worldwide.  While browsing displays of the most innovative and respected companies, he reinforced previously developed contacts and built many new business relationships.  As a result, Euroluxe Interiors is able to offer a wide range of products far beyond what was previously offered by Ernida LLC and includes several kitchen, doors and vanity set manufacturers, shower and closet systems, various furniture and even custom carpet makers.
"European Luxury Within Reach" is what we offer to our demanding customers by carefully researching design, budget and technical requirements of the project, providing comprehensive plans and estimates, facilitating speedy and safe delivery and following up during installation to insure 100% customer satisfaction.  We have direct relationship with our European suppliers, without costly "middleman" companies, thus insuring the best price possible is passed to the end consumer.